National Safety Month Focuses On Preventing Personal Injuries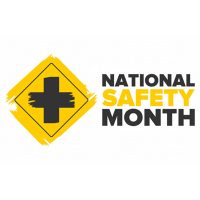 Between high temperatures, heavy crowds, and other distractions, summer is the time of year when personal injuries in Miami are most likely to happen. These occur in a variety of ways and can impact your health and financial security for months or even years after. June was National Safety Month and our Miami personal injury lawyer has tips to help protect yourself and your loved ones.
Common Types of Accidents That Result In Personal Injuries In Miami
According to the National Safety Council (NSC), preventable personal injuries, generally attributed to accidents, are the fourth leading cause of death in the United States. They are responsible for billions of dollars in medical costs, lost wages, and other expenses each year and leave many victims suffering temporary or permanent disabilities.
Each June, the NSC sponsors National Safety Month as a way of raising awareness. To protect yourself, it is important to be aware of common causes of personal injuries in Miami. These include:
Car accidents, which are more likely to happen on busy highways and interstates running through our area;
Bicycle and pedestrian accidents, which more frequently occur during warm weather, as more people are outside;
Motorcycle accidents in Miami, which can result in severe, potentially fatal injuries;
Slips and falls, common due to wet floors, uneven sidewalks, and cluttered aisles or walkways;
Boating and swimming accidents, due to recklessness and failure to follow standard safety precautions.
Protecting Yourself Against Miami Personal Injuries
Personal injuries typically happen due to negligence on the part of others involved. To protect yourself and your loved ones, follow these safety tips:
When driving, pay close attention and avoid reckless behavior, such as speeding, running red lights, and driving while distracted or under the influence.
When walking, biking, or riding a motorcycle, never assume other drivers see you or will stop and yield the right of way.
When visiting stores, restaurants, resorts, office buildings, and other public places, wear the appropriate shoes, stick to main areas, and be alert for hazards that could make falls more likely to happen.
When boating or swimming, make sure you are in a safe area, avoid drinking any amount of alcohol, have someone with you at all times, and let others know of your plans.
If personal injuries do happen, report the incident to the police, onsite security, the property owner, or other authorities immediately. Make sure an accident report is filed and includes contact information for everyone involved and any witnesses at the scene. Seek medical attention as soon as possible. Depending on the situation, you may be entitled to compensation through insurers or by filing a personal injury lawsuit through the Miami-Dade County Civil Court.
Contact Our Miami Personal Injury Lawyers
Do not let personal injuries spoil your summer fun. When they happen, reach out to Pita Weber & Del Prado for the trusted legal guidance you need in filing a claim. Call 305-670-2889 or contact our Miami personal injury lawyers online and request a consultation today.
Sources:
nsc.org/workplace/national-safety-month
miamidadeclerk.gov/ocs/