Reducing Your Risks Of Storm-Related Personal Injuries In Miami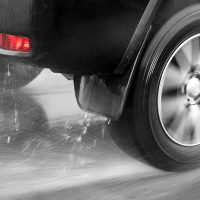 It is heartbreaking seeing the recent devastation caused by hurricanes. While our area might suffer only minor damage from the storms, people across the state are could deal with catastrophic losses. Unfortunately, as hurricane season appears not to be over, there is still cause for concern. Our Miami personal injury lawyer offers some tips to help keep you and your loved ones safe in the event a storm directly impacts our immediate area.
Protecting Yourself During a Miami Hurricane
Axios reports that a while ago, Miami escaped major impacts of Hurricane Ian, numerous other areas across the state were not so lucky. The powerful storm made landfall in Cayo Costa, which is a barrier island near Sarasota, as a category 4 hurricane. Wind speeds were recorded at over 150 miles per hour and it caused widespread damage in Fort Myers, Naples, and the entire Pleasure Coast region.
Unfortunately, Hurricane Ian did not stop there but instead, traveled across the state. While wind speeds were reduced, it still wreaked havoc and caused life-threatening harm in Orlando and cities along the Atlantic coast of Florida. As these communities struggle to recover, they face an outpouring of love and support from Florida residents and people throughout the country. We want to do everything we can to help, but we also need to keep in mind that hurricane season is not over yet.
Miami-Dade County encourages all residents to remain cautious and brush up on storm-related safety tips. Steps you can take now to protect yourself include:
Keep a hurricane supply kit handy and fill it with bottled water, non-perishable food, flashlights, batteries, and other essentials;
Sign up for local weather apps and emergency alerts on your phone;
Be aware of your hurricane zone and follow any evacuation orders issued;
Keep your vehicle well-maintained and your gas tank full as much as possible.
Preventing Storm-Related Personal Injuries In Miami
In the event a storm is forecasted to target our area, it is important to take steps to prevent personal injuries both during it and in the aftermath. This includes:
If an evacuation order is issued, leave early and in as orderly manner as possible;
Avoid driving through flood prone areas;
If you decide not to evacuate, stay inside and avoid walking or driving as the storm approaches and conditions worsen;
If the lights go out, use caution in lighting candles and do not use propane grills or other fire sources in your house;
In the immediate aftermath, watch out for downed electrical wires, dangerous debris, and puddles that could be much deeper than they appear.
Reach Out To Our Miami Personal Injury Lawyers
At Pita Weber Del Prado, our thoughts are with victims of hurricanes and our office is doing what we can to assist in recovery efforts. As experienced Miami personal injury lawyers, we encourage local residents to remain alert through the remainder of hurricane season. If you or someone you love is injured, call 305-670-2889 or contact us online and request a consultation to see how we can help.
Sources:
axios.com/local/miami/2022/09/29/power-outage-miami-hurricane-ian
miamidade.gov/hurricane