Reform Advocates in Florida Seeking Limits on Personal Injury Damages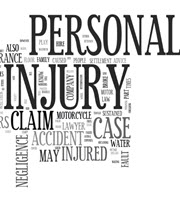 Legal reform advocates in Florida are pushing for legislation that would limit the amount of damages a victim in a personal injury case can receive. However, the idea of capping economic and non-economic damages would most likely be met with opposition from the trial bar.
According to the Florida Record citing Ryan Banfill, a spokesman for the Florida Justice Association, courts in Florida are "fully capable" of dealing with these issues.
If you are pursuing a personal injury claim in Miami or elsewhere in Florida, speak to a Miami personal injury attorney at Pita Weber Del Prado to calculate your economic and non-economic damages to pursue maximum reimbursement.
Reform Advocates Pushing for Personal Injury Damage Caps
The main idea behind the reform is "truth in damages," where a plaintiff would have his or her damages "accurately calculated." Currently, medical expenses suffered by personal injury victims are calculated on the billed prices.
Advocates of the bill (HB 17) to limit economic damages argue that the billed prices often do not represent the actual medical costs, as it is not uncommon for rates to be negotiated between plans and providers as well as under Medicare and Medicaid.
Supporters of the legal reform argue that the bill would require medical damages in personal injury cases to be calculated accurately and be based on actual amounts.
Also, advocates of the bill insist that Florida has the highest tort system costs among other states as a percentage of state gross domestic product, which stands at 3.6 percent.
Based on the calculations of one of the bill's authors, the costs average $4,442 for each Florida household. Advocates of the tort reform also push for limits on the amount of non-economic damages, including pain and suffering, in medical malpractice cases.
Do Florida Courts Impose Damage Caps for Personal Injury Awards?
Like most other states, Florida imposes damage caps for various negligence-based cases. Currently, however, state laws in Florida do not limit compensatory (economic and non-economic) damages in personal injury cases.
In the past, there was a damage cap for non-economic damages in medical malpractice cases, but the limit was revoked when the Florida Supreme Court ruled that the cap was unconstitutional.
Florida does impose a limit on punitive damages, which are awarded to punish the defendant for seriously bad or harmful behavior. However, it is fair to say that punitive damages are extremely rare in our state.
Just because punitive damages are rarely awarded in our state, it does not necessarily mean that you cannot seek them in a personal injury suit.
Punitive Damages Limits in Florida
Currently, Florida law limits punitive damages to three times the amount of compensatory damages or $500,000, depending on which is greater. However, there are a few exceptions:
If the defendant purposely and willfully intended to harm the victim, there is no limitation on the amount of punitive damages.
Punitive damages are limited to four times (instead of three) the value of compensatory damages or $2 million if the defendant did not purposely intend to harm the victim but was aware that the harm was highly likely and acted in an unreasonably dangerous manner motivated by financial gain.
In all other cases, the punitive damage award is capped to three times the value of economic and non-economic damages or $500,000. Speak to a Miami personal injury attorney from Pita Weber Del Prado to determine whether or not you are entitled to punitive damages.
Call at 305-670-2889 or complete the contact form to get a free consultation.
Resource:
flarecord.com/stories/513182703-tort-reformers-seek-limits-on-personal-injury-damages-will-face-opposition
https://www.pwdlawfirm.com/car-accidents/legislature-addresses-dangers-of-texting-and-driving/