Scooter Rider Killed in Motor Vehicle Collision in Fort Lauderdale, Florida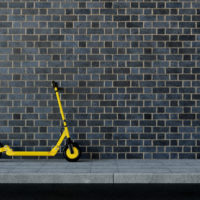 According to reporting from the South Florida Sun Sentinel, a person was killed while riding an electric scooter in Fort Lauderdale. The Broward County Medical Examiner told reporters that this is believed to be the first death in the city involving an electric scooter.
The victim of this accident — who has not yet been identified by law enforcement — was believed to be riding a Lime electric scooter on North Federal Highway. At approximately 11:30 in the evening, that scooter collided with a vehicle. Emergency medical crews responded to the scene and took the man to a local hospital, where he was tragically pronounced dead. The accident is still under investigation.
There are Serious Worries About Scooter Safety 
As the E-scooter industry has emerged in recent years, many public safety experts have raised serious questions about safety. The South Florida Sun Sentinel notes that in the first three months these electric scooters were permitted in Fort Lauderdale, public rescue crews responded to at least 35 scooter injury cases — several of which involved traumatic injuries. Undoubtedly, there were other scooter accident injuries that were never officially reported.
Notably, in January of 2019, researchers published the results of the most comprehensive E-scooter safety investigation that has been completed in JAMA Network Open medical journal. The study, which focused on the first year of e-scooters in Santa Monica, CA, found that serious scooter accident injuries are alarmingly common, with lacerations, broken bones, and traumatic brain injuries (TBIs) being reported in many cases. 
How a Scooter Accident Injury Lawyer Can Help 
In Florida, all negligent parties that contributed to a scooter accident should be held responsible for any resulting injuries. In some cases, careless or reckless drivers will bear the responsibility for an accident. In other cases, an e-scooter company may be responsible for the accident. For instance, if an electric scooter malfunctioned, and an accident occurred as a result, the scooter company may be liable. As scooter accidents are complicated cases, injured victims need professional legal representation. Our Miami, FL scooter accident lawyers can help. Among other things, we will:
Conduct an in depth investigation of the scooter accident;
Obtain all relevant evidence, building a strong legal case;
Work with medical professionals and other experts;
Negotiate with the defendants and their insurers; and
Prepare to file a scooter accident injury lawsuit.
Large corporations and insurance companies are aggressive. They are rarely willing to step up and offer injured victims the full financial support that they are owed under the law. This is where a top-rated personal injury attorney can make a difference. Our Miami, FL scooter accident lawyers have the legal skills and tenacity needed to help our clients recover every penny that they rightfully deserve.
Contact Our Miami Scooter Accident Attorneys Today
At Pita Weber Del Prado, our Miami personal injury lawyers are strong, tireless advocates for injured victims. If you or your family member was injured in a scooter accident in South Florida, we will help you fight for full and fair financial compensation. To get a free, no obligation initial consultation, please do not hesitate to contact our legal team today.