Six Common Questions Asked By Insurers In Investigating Personal Injury Claims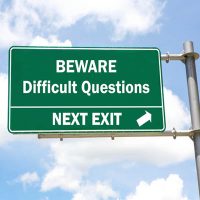 Personal injuries in Miami can leave you facing hundreds of thousands of dollars in medical expenses, lost wages, and other costs. When negligence on the part of others involved is to blame, you have the right to hold them accountable. Insurance policies they have in place can help cover your costs.  Our Miami personal injury lawyer explains some common questions insurers ask that could impact your rights in a settlement.
Questions Asked By Insurers That Can Be Used To Dispute Your Claim
According to the Centers for Disease Control and Prevention, nearly 25 million people suffer personal injuries each year. They often happen due to motor vehicle crashes, slips and falls, or other types of accidents, in which the reckless and negligent actions of others are to blame.
In many cases, the at-fault party has insurance in place, which can help offset your expenses. However, as for-profit businesses, insurers have a financial motive to deny and downplay settlements. The following are six common questions used to dispute claims:
What were you doing in the hours leading up to the crash?
Whether you had just finished a long shift, were out with friends, or taking care of demands at home, your answer could be used as evidence you were tired, under the influence, or distracted, all of which may have contributed to your accident. 
What did you notice the moment it happened?
The insurer will be hoping you say you were looking elsewhere or were otherwise distracted at the time, which can be used to divert blame.
How did you respond after? 
When any type of accident happens, notify the police or other authorities immediately and seek medical attention. Not taking these steps could jeopardize your rights in a claim.
Do you think your actions contributed to the accident?
Most people are inclined to partially blame themselves when an accident occurs. However, admitting even partial liability is likely to result in a denied claim.
What physical symptoms do you suffer?
This is an obvious attempt to downplay your injuries and dispute the need for future medical expenses or lost wages. Insurers will also be looking to see if your answers match up with your medical records and other statements you made previously.
Have you returned to your job or other activities? 
It is important to follow all of your doctor's instructions regarding the resumption of work and other activities. Not following instructions could aggravate your injuries and jeopardizes your rights in a claim.
Get Our Miami Personal Injury Lawyer On Your Side
Before making statements to insurers or answering their questions, reach out to Pita Weber Del Prado. We protect your rights and help you get the maximum amount you are entitled to. In the event your claim is denied or otherwise disputed, we can guide you in filing a personal injury lawsuit against the at-fault party through the Miami-Dade County Civil Court. To get our Miami personal injury lawyer on your side, call 305-670-2889 or contact our office online today
Sources:
cdc.gov/nchs/fastats/accidental-injury.htm
miamidadeclerk.gov/ocs/?AspxAutoDetectCookieSupport=1