The Role of Social Media in Personal Injury Cases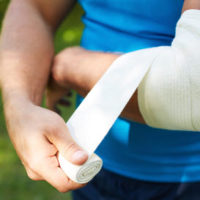 Social media has infiltrated the lives of most Americans, becoming their main source of communication and news. People now commonly document their daily lives, and post the details online as a routine part of their day. This tendency to share a large amount of information about one's daily life can have important implications in personal injury cases. At the most basic level, personal injury cases are about holding another party responsible for causing an injury, and requires producing evidence about the nature of the injury itself, the circumstances of the event that led to the harm, and of particular importance, the standard of care the defendant owed the injured party, i.e., the type of precautions the defendant should have exercised under the circumstances. Social media is rife with information that can help or hurt an injured party's claim, and one must assume that both sides will likely access social media accounts looking for evidence to support their claim or refute the other side's. A discussion of how social media comes into a personal injury case, and how the failure to take certain precautions in social media use can influence the outcome, will follow below.
Gathering and Introducing Social Media as Evidence
Gathering as much information about the opposing party is a standard part of any personal injury case, because the more information available to pull from, the more likely a pattern of behavior will emerge that helps to prove key elements of the claim. Social media, being so ubiquitous in today's society, is one of the first places a litigant will go due to the wealth of information just typing in someone's name can reveal. Further, many users do not have any privacy settings, meaning everything ever posted is open to public view. Even those that do employ user settings but share information with friends that do not have the same safeguards, can find personal and embarrassing information open to the public. Importantly, however, even if the strongest privacy walls are in effect, Florida evidence rules allow parties in personal injury cases to request access to information relevant to the case, including social media accounts. Consequently, one must assume the other side will see whatever is posted, and must prepare to respond to information that could be misconstrued. That being said, not all information discovered in preparation for trial is admissible as evidence. The party offering the evidence must authenticate it to guard against forgeries and alterations. An experienced personal injury attorney will know how to question witnesses to learn if the evidence's authenticity should be questioned. If the evidence cannot be verified as authentic, it cannot be used by the judge or jury to decide the case.
Potential Influence of Social Media on the Outcome
Knowing the other side will at least have an opportunity to see the contents of one's social media accounts, it is crucial to avoid posting anything directly discussing or relating to the lawsuit. Basically, if a person would not want the opposing side to see the contents of a post, do not share the information online. Even deleted posts are archived, and can be retrieved in almost every case. Additionally, the defense will be looking for information that refutes an injured party's claim that he/she suffered a negative impact from an accident, and specifically seek to find pictures or posts about vacations, social outings, or even displaying positive emotions to argue nothing significant occurred. Finally, negative posts about the defendant may be used to claim the injured party is simply trying to collect money or is pursuing legal action out of spite or resentment. Thus, closely limiting, and ideally eliminating, social media posts during pending personal injury litigation is the best way to take this potential weapon out of the defendant's hands.
Contact a Personal Injury Attorney
Being injured in an accident is often a shock to a person's system that can take months and years to fully appreciate. You deserve compensation if you experienced this type of harm, and the Miami law firm of Pita Weber Del Prado are experienced and dedicated to helping clients hold responsible parties accountable for the harm they caused. Contact us for a free consultation, and have the facts of your case assessed.
Resource:
venturebeat.com/2017/05/01/instagram-and-twitter-posts-become-evidence-in-fyre-festival-100-million-class-action-lawsuit/