The Rules for Recovering Damages for Pain and Suffering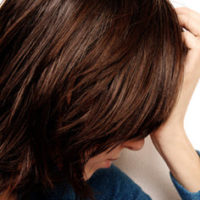 Injuries often extend beyond the physical manifestations of trauma, and can cause emotional and psychological issues as well, especially if the injury stems from the negligence of a third party. Personal injury lawsuits are designed to recover compensation for injuries suffered, and in certain circumstances, this includes damages for pain, suffering and other emotional distress. Personal injury cases fall under tort law, which says that a party can recover damages when rights are infringed, or a wrongful act is committed against him/her. An injured party has the right to ask for recovery for all damages that resulted from the injuring act, which is why a car accident victim, for example, can sue for medical bills, property damage and lost wages, among other types of damages. However, there is a special rule for damages related to pain and suffering that could bar some personal injury plaintiffs from demanding recovery for mental anguish. A discussion of the restrictions that apply to recovery for pain and suffering in personal injury cases will follow below.
The Impact Rule
Mental and emotional injuries represent damages that cannot be objectively observed or easily quantified. Further, unlike physical injuries, mental distress can be feigned, or made up, and the law does not want to support claims that are fictitious. Consequently, in order to sue for pain and suffering, the plaintiff must show that he/she suffered some type of physical impact by the defendant, even if minimal, to justify a request for recovery for this type of damage. This called the impact rule, which says physical contact is necessary to show that some harm occurred so that an outsider could see it was possible emotional distress was inflicted. Satisfying the need for physical impact is not necessarily difficult, as any outside force that touches the victim's body, even if the victim did not see the impact or feel the effects/harm at the time, can meet this requirement. Florida is one of the last States to follow this common law rule, but a number of exceptions that negate the application of the rule render its overall effect less constricting on recovery for damages.
Exceptions to Its Application
Importantly, this rule does not block a party from seeking recovery for damages for mental anguish when a physical injury resulted from a negligent act. Instead, this rule is intended to restrict claims wholly based on emotional trauma when no apparent physical injury is present. While this rule is the standard, Florida courts have created exceptions to the impact rule to address situations where the application of this limitation on recovery for damages would be unjust, including:
viewing the infliction of significant physical injury or death of a close family member;
breach of a psychologist's fiduciary duty by sharing confidential patient information;
ingestion of a foreign object; or
being patted down during a robbery.
Additionally, note that this rule does not apply to intentional torts, like invasion of privacy, defamation or intentional infliction of emotional distress. But, most personal injury claims derive from simple negligence, which is a breach of a defendant's duty of reasonable care, and if established, allows an injury party to sue for damages. Car accidents, premises liability and slip-and-falls are common examples of when serious injuries occur, physical and emotional. An experienced personal injury attorney can help injured victims resolve these claims, and handle any related concerns.
Get Help
Being an accident victim is a hard reality to face. High medical bills, lost time at work, and trying to recover physically and mentally all take a toll on a person's quality of life. If you were injured in an accident, talk to the experienced attorneys at Miami's Pita Weber Del Prado about getting compensation for the losses you sustained. They know how to build a strong case, and are available to assess your claim. Contact us for a free consultation.
Resource:
flarecord.com/stories/511272265-ups-fedex-accused-of-negligence-in-crash