What To Bring To A Consultation With Our Miami Personal Injury Lawyer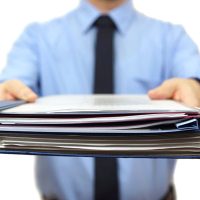 Personal injuries in Miami can impact your health and financial security for years into the future. When negligence on the part of others involved is to blame, our Miami personal injury lawyer helps you get the compensation you need to recover.
At Pita Weber Del Prado, we can consult with you to determine what happened, who is liable, and the total amount you might be entitled to in a claim. The following explains what to bring with you during this consultation.
Filing A Personal Injury Claim In Miami
Personal injuries are a leading cause of death and disability in Miami. They occur as a result of motor vehicle crashes, boating accidents, slips and falls, dangerous or defective products, or other types of mishaps. In many cases, the reckless and negligent actions of others involved are to blame.
Under the Florida Statutes, you have the right to hold those at-fault legally liable for damages you suffer in a personal injury claim. Compensation may be available either through insurance policies the at fault party has in place or by filing a personal injury lawsuit through the Miami-Dade County Civil Court. Our Miami personal injury lawyers can guide you in the best course of action in your case. The first step is to contact our office and request a consultation.
Information To Bring When Consulting With A Personal Injury Lawyer
During a consultation, we will review all the circumstances surrounding your case to determine your rights in filing a claim and the amount of compensation available. To help us in this process, it is important to bring the following with you:
Information about your accident: This includes any police or incident reports that may have been filed and notes you may have taken in the aftermath describing when, where, and how your accident occurred.
Information about your injuries: This includes copies of all medical bills and receipts, the names of all providers you have seen, test results, lists of medications you are taking, information regarding pre-existing conditions, and statements from your physician regarding your diagnosis and prognosis for recovery.
Information regarding others involved: This includes names of everyone involved in your accident, information for witnesses at the scene, and any insurance companies or other representatives who may have contacted you since.
Information regarding the impact your accident has had on your life: Come prepared to discuss how your injuries have affected your personal and professional life, any plans or activities you may have had to cancel, and statements showing lost wages or other job impacts.
Request A Consultation With Our Miami Personal Injury Lawyer Today
Personal injuries can impact your health and financial security for years into the future, but you have only one chance to get compensation in a claim. To get the maximum amount you are entitled to, request a consultation with Pita Weber Del Prado. Call 305-670-2889 or contact our Miami personal injury lawyer online today.
Sources:
leg.state.fl.us/statutes/index.cfm?App_mode=Display_Statute&URL=0700-0799/0784/Sections/0784.05.html
miami-dadeclerk.com/clerk/civil-family-court.page