What to Do if You Cannot Afford a Personal Injury Attorney in Florida?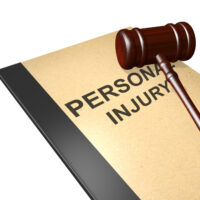 While you probably know that you should hire a personal injury attorney in Florida, what happens if you cannot afford one? Many lawyers in the state work on a contingency fee basis. It means you are not required to pay your attorney if they do not win your case.
Thus, if your attorney does not help you achieve a favorable outcome, you will not have to pay any attorney's fees, though you may still be required to pay for certain legal services unless the attorney-client representation agreement says otherwise.
Hiring a lawyer on a contingency fee basis is a solution for clients who cannot afford a Florida personal injury attorney.
How Much Do Personal Injury Lawyers Charge?
Attorney's fees and the cost of representation should always be discussed with a lawyer before signing an attorney-client representation agreement. The contract must specify the payment details and the agreed-upon percentage, also known as attorney's fees.
If you hire a personal injury attorney on a contingency fee basis, you agree that a lawyer will take a predetermined percentage of your compensation to pay for their legal services. If they don't win, you pay nothing.
While attorney's fees can be agreed upon between a lawyer and their client, Florida law sets forth the maximum percentage attorneys are allowed to take. Under the Florida Statutes Section 16.0155, an attorney cannot take more than:
25% of compensation for cases worth up to $10 million
20% for cases worth between $10 million and $15 million
15% for cases worth between $15 million and $20 million
10% for cases worth between $20 million and $25 million
5% for cases worth $25 million or more
It is important to understand all the fees that you will be required to pay for the legal representation. That is why it is critical to find a law firm with transparent attorney's fees and no hidden costs.
How a Miami Personal Injury Attorney Can Help You with Your Case
There are several reasons to hire a Miami personal injury attorney to help you obtain the compensation you deserve. You are more likely to achieve a favorable outcome in your personal injury case because your attorney will:
Handle all communications with the at-fault party and the insurance company
Determine the value of your claim by estimating the cost of your economic and non-economic damages
Gather evidence to strengthen your claim
Consult with or hire expert witnesses to establish fault in your personal injury case
Fight for a fair compensation instead of accepting the insurance company's initial settlement offer
If necessary, file a lawsuit on your behalf and represent you in court
You should speak with an experienced Miami personal injury lawyer to discuss your legal options. If you cannot afford a personal injury attorney, it should not be a problem because our lawyers at Pita Weber Del Prado work on a contingency fee basis. We do not charge our clients unless their case is successful. Schedule a case review by calling at 305-670-2889.
https://www.pwdlawfirm.com/uncategorized/4-elements-of-negligence-in-floridas-personal-injury-law/