When Are Punitive Damages Available in Personal Injury Cases in Florida?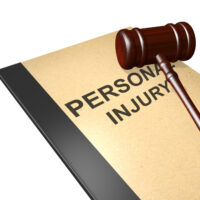 When someone else's negligence causes your injury, you may be able to obtain compensation from the negligent party. Depending on whether your accident was caused by another person's negligence or recklessness, you may be able to obtain both compensatory and punitive damages.
However, punitive damages are rarely awarded in personal injury cases in Florida. While compensatory damages are intended to reimburse the victim for the damages and losses associated with their injury, punitive damages are awarded to punish the defendant and deter them from engaging in similar conduct in the future.
Compensatory damages provide reimbursement for the following types of expenses and losses:
Medical bills
Lost wages
Property damage
Pain and suffering
Emotional distress, loss of enjoyment of life, and other non-economic damages
You should consult with a skilled personal injury attorney to determine whether punitive damages are available in your particular case. Below, we provide general information on whether your circumstances can qualify for punitive damages in Florida.
When Are Punitive Damages Awarded in Florida Personal Injury Cases?
Under Florida law, punitive damages are available in cases where the defendant should be punished for their misconduct. A victim of a car crash or any other accident may be able to seek punitive damages when the defendant's behavior or actions amounted to malicious, willful, wanton, or outrageous conduct.
The intent of awarding punitive damages is to penalize the defendant for their outrageously dangerous behavior in addition to compensating the victim for their losses. Also, the idea of punitive damage is to deter other people from engaging in similar conduct.
In Florida, you must be able to prove that the defendant's conduct amounted to any of the following to be able to seek punitive damages:
Intentional misconduct. The individual who caused your injury knew that their behavior was wrong or illegal and that there was a risk of injury; or
Gross negligence. The individual acted in a way that can be defined as reckless disregard for the safety or lives of others.
How Do Florida Courts Calculate Punitive Damages?
Under the Florida Statutes Section 768.73, if you have evidence to prove that the defendant's actions amounted to intentional misconduct or gross negligence, the court will calculate punitive damages based on the following formulas:
Up to three times the amount of compensatory damages; or
No more than $500,000.
There are exceptions to the statutory cap. The punitive damages award can amount to up to four times the amount of compensatory damages or no more than $2 million if:
The defendant's conduct was motivated by financial gain; or
The high likelihood of injury resulting from the defendant's conduct was known to his or her directors, officers, managing agents, or others.
Also, punitive damages are not capped in personal injury cases where the defendant had a specific intent to cause injury or harm to the plaintiff and actually did cause harm. For example, if the defendant attacked a plaintiff after stalking him or her, there are no limits on punitive damages.
If you are not sure whether punitive damages are available in your case or not, schedule a consultation with a skilled Miami personal injury attorney. Talk to our lawyers at Pita Weber Del Prado to discuss your particular case. Call at 305-670-2889 today.
https://www.pwdlawfirm.com/personal-injury/compensation-and-liability-in-atv-accidents-involving-children-in-florida/