When Someone's Negligence Injures Your Child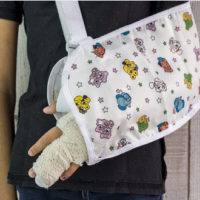 It is an innate desire for every parent to protect their child from harm. From educating them to not accept candy from strangers to disciplining them when they do something out of line, a good portion of childrearing is to hopefully avoid any harm that could befall a child. However, inasmuch as a parent tries to prevent harm to his/her child, accidents which can and do cause harm happen. In some cases, merely brushing off the dirt and putting a bandage on the scrape will suffice, but in other cases, the expenses may make it worthwhile to retain the services of an attorney experienced in personal injury to recover reimbursement. Recently, a child in the United Kingdom was killed when the inflatable castle upon which she was playing exploded, throwing her into the air. A discussion of typical child injuries, and what to do if your child is injured, will follow below.
Negligence
When a child is injured, in some cases, it is a result of the child's actions, such as if he/she loses his/her balance and falls down. However, in other cases, someone else's actions (or inactions) may cause a child's injury. In these matters, courts will analyze the fault of the third party according to negligence law. Further, this negligence can take many forms, depending on the type of injury suffered, from medical negligence (if the injury occurred at the hands of a medical professional), premises liability (if the injury is the result of an unsafe or defective condition on a property), or products liability (if the injury is due to a product).
Types of Child Injuries
Children, by their nature, are inquisitive, and, get into a lot of things. Accordingly, when an injury does happen, the person that can be held liable – beyond the child himself/herself, and what form of negligence action is ultimately used, depends largely on the facts and circumstances involved. Regardless, the following are some of the more common types of injuries that can befall a child:
Medical injuries, which includes birth-related injuries;
School and/or day care injuries, which includes a failure on the part of the school or day care of their obligation to respond appropriately to injuries and medical emergencies, as well as to treat children with unique medical needs and/or allergies;
Injuries from extracurricular school activities, such as sports;
Injuries from playground equipment or other locations where children may routinely play;
Injuries as a result of defective toys and/or products;
Road-related accidents which can cause injury, such as bicycle, pedestrian, vehicular, and/or school bus accidents;
Animal bites and/or attacks; and
Injuries from businesses that offer services directed to children, such as "attractive nuisances," like amusement parks, arcades, swimming pools, bowling alleys, and the like.
Types of Compensation
Obviously, the first thing to do if one's child is injured is to address the injury. Once this is done, though, and a decision must be made whether to take legal action, and if so, the following types of damages may be recovered:
Medical expenses, past, present, and, if ascertainable, future;
Physical pain and suffering;
Mental and emotional anguish; and
If the injury is permanent, loss of future income, disfigurement, loss of enjoyment of life or diminished quality of life.
Seek Legal Advice
If your child suffered an injury, and you believe someone's negligence is at fault, contact the attorneys at Pita Weber Del Prado as soon as possible. We have experience in dealing with these types of matters, and will use our skill to determine who truly is at fault, and will work with you to get you the compensation you deserve. Contact our Miami office today for an initial consultation.
Resource:
bbc.co.uk/news/uk-england-norfolk-44672923