Whiplash: One Of The Most Common Types Of Personal Injury In Miami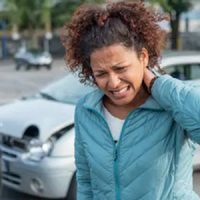 Whiplash is one of the most common types of personal injuries in Miami. It is also one of the most downplayed and misunderstood. It can happen in a variety of different types of accidents and even with proper treatment, can take long months or even years to recover from. Find out more about this serious injury and how to get the compensation you need to recover in a claim.
Causes and Symptoms of Whiplash  
Whiplash is a type of neck injury. It happens due to any forceful and violent back and forth motion, such as in a rear end car accident. However, it can occur in other ways as well. Pedestrian accidents, bike or motorcycle accidents, sports or recreational accidents, and slips and falls are all common causes. 
According to The Mayo Clinic, whiplash is often due to muscle and tendon strains or damage to other soft tissue injuries. Common symptoms of whiplash include:
Neck pain and stiffness, which often worsens with any type of movement;
Loss of range of motion in the neck;
Shoulder and arm pain;
Headaches, typically at the base of the skull;
Fatigue and dizziness;
Blurred vision and ringing in the ears;
Memory problems and difficulty concentrating.
Diagnosis And Treatment For Whiplash
Doctors at Johns Hopkins Medicine claim that whiplash injuries are often poorly understood. Many people associate them with movies or television shows in which victims exaggerate their suffering, but the reality is these injuries can cause real and lasting harm.
Unfortunately, diagnosing a whiplash injury can prove challenging. X-rays, magnetic resonance imaging (MRI), and computed tomography (CT) scans are often used, but may not be able to detect the full extent of the damage. Treatment generally involves:
A cervical neck brace, to limit any addition stress or strain on the area;
Anti-inflammatory medication, to relieve swollen tissues;
Muscle relaxers, to prevent painful spasms;
Physical therapy, to regain range of motion;
Osteopathic manipulation, in which neck muscles and discs are manipulated back into place.
Even with these treatments, whiplash victims can suffer long-term impacts, including chronic pain and limited mobility. To get the compensation you need to recover from whiplash, it is important to see your doctor regularly, report all symptoms, undergo recommended testing and treatment, and follow their advice in regards to work and activity restrictions.
Our Miami Personal Injury Lawyers Help You Get Compensation 
At Pita Weber Del Prado, our Miami personal injury lawyers are dedicated to helping whiplash victims get the compensation they deserve. Actions we can take on your behalf include:
Gathering evidence to determine who is liable in a claim;
Obtaining medical records, statements from your doctor, and other pertinent information;
Calculating the total amount needed to cover your current and future costs;
Negotiating with insurance representatives involved;
Filing a personal injury lawsuit through the local court.
To find out how we can help you recover from whiplash in Miami, give us a call at 305-670-2889 or contact our office online and request a consultation today.