Who Can Be Held Liable For Your Fireworks Accident Injury?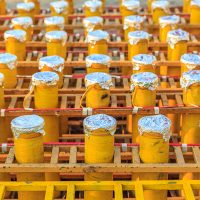 Many people across the country set up fireworks displays to turn everyone's eyes to the sky. Fireworks shows can be fun to watch, but many people tend to forget about the dangers of pyrotechnics.
Broadly speaking, fireworks accidents can be broken down into two types:
Accidents caused by defective pyrotechnics; and
Accidents caused by the user's inexperience and improper use.
A large percentage of fireworks found on U.S. markets and online are sold illegally, and many of them have defects and lack of warning. If you or your child was injured in a fireworks accident, speak with a skilled personal injury attorney to determine who can be held liable for your injuries and damages.
Fireworks Accidents in the United States
A large percentage of all accidents involving fireworks occur on the Fourth of July and New Year's Eve. Unfortunately, thousands of American adults and children are hospitalized every year after suffering injuries in fireworks accidents.
It is estimated that 36% of all fireworks accidents resulted in injuries to children below the age of 15. In fact, children younger than 5 had the highest rate of fireworks accident injuries resulting in emergency treatment.
If you or someone you love suffered injuries in a fireworks-related accident, it is imperative to seek the legal counsel of an experienced attorney to help you pursue compensation.
Causes of Fireworks Accident Injuries
When setting up a firework show, the organizer and the person launching the pyrotechnics must exercise due care and follow all safety recommendations to ensure that they do not injure themselves and bystanders.
Unfortunately, not all fireworks accident injuries can be prevented. Some of the most common causes of injuries related to fireworks accidents include:
Intoxication
Lack of experience
Firework defects
Improper use of fireworks
Improper direction or early explosion
Depending on how your fireworks accident occurred and what caused your injury, you may be able to file a personal injury claim against the manufacturer and/or seller of the pyrotechnics.
Who Can Be Held Responsible for Fireworks Accidents?
A person using fireworks is always held to a high standard of care because pyrotechnics are incredibly dangerous, especially when used improperly or contain any defects. Typically, the person using fireworks can be held liable for any injuries and damages caused by their improper use.
However, when a firework is defective, the injured person may be able to sue the manufacturer or seller of the pyrotechnics to hold them responsible for the resulting harm.
It is advisable to consult with a knowledgeable personal injury attorney when determining liability for your fireworks accident. An attorney will investigate your particular case and examine the following factors to determine liability:
Was the firework used properly?
Did the person using the fireworks follow all reasonable safety recommendations to prevent injuries?
Was the firework defective?
Did the firework contain adequate warning labels?
Depending on the circumstances of your fireworks accident, the following parties may be held liable for your damages and losses:
The manufacturer
The importer
The seller
The distributor
The organizer of the fireworks show
The government entity that organized the show
If you suffered injuries in a fireworks accident, contact a knowledgeable attorney to determine liability in your case and seek compensation for all your damages and losses. Contact Pita Weber Del Prado to speak with a Miami personal injury lawyer. Call 305-670-2889 to schedule a case review.
Source:
cpsc.gov/s3fs-public/2019-Fireworks-Annual-Report.pdf?La_ZzaoEeI_FXhMNJSoIyO8BhrBbcA4B