Writing A Demand Letter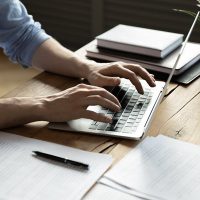 If you were recently injured and you believe another party is responsible for those injuries, you will need to draft a demand letter to inform that party of the specific injuries you have sustained in order to receive compensation. The following article will provide some information regarding what you should include in a demand letter.
What does a demand letter include?
During the settlement process, you (or your attorney) will draft a demand letter to the liable party, which will outline the following information:
What injuries, if any, you suffered from the accident
What other damages, if any, you suffered from the accident
Why the other party is legally responsible for the injuries and/or damages you suffered
What your medical treatment was and how much it cost
What your income loss was
Are there any tips for writing my own demand letter?
If you are writing a demand letter yourself, there are some tips you should follow:
Before you start writing the letter, review your notes from the days and weeks following the accident to remind yourself of the details (i.e. your pain, discomfort, inconvenience, disruption of life, and medical treatment).
Begin your letter by describing how the accident happened and why the other party was at fault for your injuries and/or damage. Briefly describe where you were and what you were doing immediately before the accident occurred, as well as how the accident occurred from your point of view.
If you do not believe that you were at fault in any way, make sure that you outright deny that you share any amount of fault. Even if you believe you might have been partly at fault for the accident, do not admit that in your demand letter. If and when an insurance adjuster brings up the subject during settlement negotiations, you can debate the question then.
Describe your injuries and treatments in great detail. Emphasize your pain, the length and difficulty of your recovery, the negative effects of your injuries on your daily life, and any long-term or permanent injury (especially if it is disabling or disfiguring). However, make sure that you are not simply making up things or being overly dramatic. It is recommended that you use appropriate medical terms wherever possible (for example, using "narrowing of disk spacing" rather than "strained back").
Include a complete list of each medical provider who treated you, as well as the total amount charged by each.
Make a brief statement of the amount of time you missed from work because of your injuries and refer to any communication you may have from your employer verifying your pay and missed time.
In the last paragraph of your letter, make sure that you demand a specific sum of money as total compensation for your pain, suffering, lost income, and other losses. By providing a figure that is higher than what you think your claim is actually worth, you will have some room to negotiate.
Lastly, you should include copies of documents, records, letters, bills, or other communications supporting the things you describe in your letter. Make sure that you retain the originals for your own files.
Do You Need A Personal Injury Attorney? Look No Further
If you need an experienced Miami personal injury attorney, Pita Weber Del Prado is here to help. Our firm has extensive experience in litigating personal injury claims and we are prepared to assist you throughout the process. Contact us today to discuss your legal options.