4 Elements of a Premises Liability Claim Against a Hotel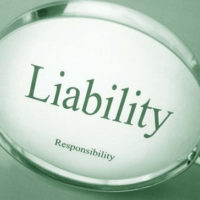 If you are visiting distant family members in Florida during your holiday break, a nice hotel room is often exactly what you need to keep you and your loved ones happy.
However, your stay in a Florida hotel can go wrong at any moment if you get hurt. When this happens, you have options to seek compensation for your personal injury, even if you are a foreigner or from another state.
Depending on the nature of your hotel accident, you may have a valid premises liability case. When you bring such a claim against a Florida hotel, you have a burden to prove that the hotel owner or its employees were at fault for your injury.
That is where a Miami premises liability attorney can help to sue for damages or obtain a fair settlement by holding the hotel liable for negligence.
4 Elements of a Premises Liability Claim
When it comes to proving that the Florida hotel where your accident occurred was responsible for your injury, there are four key elements that must be established to demonstrate the hotel's negligence:
The existence of a duty of care
The hotel breached the duty of care
The breach resulted in the accident
The accident caused damages
That's it. If these four aspects can be established, you may successfully sue the hotel for damages.
Existence of a Duty of Care
Typically, a hotel assumes a duty of care the moment you book a hotel room. A duty of care is basically a relationship between parties where one party (the hotel) should reasonably be taking care of the other (the guest).
Thus, the hotel is responsible for making its premises reasonably safe for its guests. However, not all hotel accidents amount to negligence. In some cases, the hotel cannot be held liable because it could not have "reasonably" foreseen and prevented harm or the hazardous condition was out of its control.
The Hotel Breached the Duty of Care
If the hotel or its employees failed to act in a way to prevent a guest's injury, the injured guest might be able to prove that a breach of duty occurred. For example, if hotel staff failed to place a "Wet Floor" sign to warn guests of the slippery surface after mopping the floor, it could constitute a breach of their duty of care.
This tends to be the hardest element to prove when pursuing a premises liability claim in Florida, especially if the hotel had taken some precautions. For example, if the hotel placed just one sign, you must prove that the one sign was not visible from the location of your accident or was not enough to prevent your injury.
The Breach Resulted in the Accident
As long as you were hurt in a hotel accident, this element is the easiest to prove. Generally, all you need is to provide evidence of your injury, such as medical records, as well as photos showing that the accident happened at the hotel.
The Accident Caused Damages
In some cases, the existence of your injury does not mean that the hotel will have to pay you anything. The fourth element is to prove that your injury resulted in damages and personal loss. Such damages may include a diminished quality of life, the costs of medical treatment, reduced earning capacity, and others.
Contact our Miami premises liability attorneys at Pita Weber Del Prado to help you establish these four elements when suing a Florida hotel. Call at 305-670-2889 to discuss negligence in your case.
https://www.pwdlawfirm.com/slip-and-fall-accidents/10-common-locations-for-slip-fall-accidents-in-miami/