Can You Recover Damages After A Building Collapse Accident In Florida?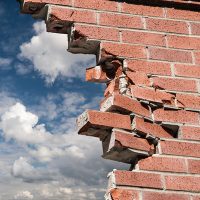 Many building collapses occur as a result of improper maintenance, inadequate construction, or design defects. Building collapse can result in devastating injuries and deaths, which was evident from a recent collapse of a residential building near Miami, FL.
If you or your loved one has suffered injuries or died in a building collapse accident, do not hesitate to contact an experienced attorney to recover damages on your behalf. Our Miami premises liability attorneys at Pita Weber Del Prado handle legal claims related to building collapse accidents in Miami.
Building Collapse Near Miami: First Lawsuit Filed
Victims of the building collapse in the Miami area filed the first lawsuit against the Champlain Towers South Condominium Association, according to The Hill. The building collapse, which occurred in the early hours of June 24, claimed the lives of at least four people, while nearly 160 were unaccounted for.
The collapse of the Champlain Towers South condominium complex led to the destruction of 55 out of over 130 units. The plaintiffs are seeking $5 million in damages from the defendant.
According to the lawsuit, which was filed on behalf of a resident who lives in the condominium complex, the building collapse was the result of the defendant's "inadequate protection of both the safety of residents and visitors to the building."
The plaintiffs claim that the defendant disregarded the residents' rights by failing to take reasonable safety measures to ensure that the complex was safe. In addition, the lawsuit alleges that the defendant failed to disclose when the building was not safe.
Why Do Buildings Collapse?
Many building collapse accidents occur as a result of negligence and incompetence on behalf of property owners, construction companies, building inspectors, and others. Factors that cause or contribute to building collapses include:
Rusty beams
Foundation defects
Weak foundations
Weak or inadequate building materials
Ceiling collapses
Design failures
Engineering failures
Rust or mold
Water leaks
There are different parties that may be held liable for building collapses. It is vital to discuss your particular case with a skilled attorney to determine whose negligence led to the building collapse.
Who Can Be Held Responsible for a Building Collapse Accident?
Determining liability after a building collapse can be a confusing and time-consuming process. In most cases, an in-depth investigation is necessary to determine who can be held responsible for a building collapse accident. Liable parties may include:
The owner of the property (building)
The construction company that built the building
The original developer of the building
The entity that approved the building plan
Building inspectors
Manufacturers and suppliers of building materials
Contractors
It is advisable to contact a skilled attorney to help you determine liability and recover damages after your building collapse accident in Florida. Once liable parties have been identified, your lawyer will help you pursue a legal claim to obtain the compensation to which you and your family members are entitled.
Schedule a case review with our attorneys at Pita Weber Del Prado if you or your loved one has been hurt in a building collapse accident in Miami or elsewhere in Florida. Call 305-670-2889.
Source:
thehill.com/regulation/court-battles/560274-first-lawsuit-filed-over-miami-area-building-collapse