Crime, Foreseeability, and Negligence Claims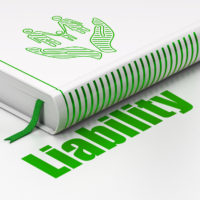 Property owners, especially those who invite individuals to enter onto their premises, have a general duty to ensure that the property is a safe condition to guard against injury. This includes not only businesses, but also private property owners who may have visitors over for a Christmas dinner. Failure to maintain the property in a safe condition, or even not warning certain individuals of any dangerous conditions, may subject the property owners and/or businesses to premises liability, a form of negligence. Retaining the services of an attorney experienced in premises liability law can help ensure that an individual can recoup the cost of recovering from any injury as a result of a condition that existed on the property. After the tragic events at the Chicago Pizza location in Jacksonville, in which an individual opened fire at a Madden NFL 19 qualifying tournament, the property owner at the Jacksonville Landing, where the pizzeria is located, has been the subject of a number of negligent security lawsuits, a form of premises liability, each of which alleging that criminal activity which previously took place on the property should have foretold that another act would follow, and that the property owner should have more adequately prepared. A discussion of negligent security claims, in light of the factors of previous criminal activity and future foreseeability, will follow below.
Negligent Security
As its name would imply, negligent security follows the legal theory of negligence. In effect, Florida property and/or business owners can be held liable if they do not provide adequate security for their premises, and that failure to do so results in personal injury, death or property damage. As alluded to above, businesses and property owners have a duty to keep individuals on their properties safe, and providing security is a way to prevent foreseeable dangers like a robbery. To be successful, an injured individual must prove the following elements:
The business or property owner had a duty to provide basic security measures, such as adequate lighting, dependent on the type of property and the property's location;
The injury was caused by the failure to provide the security measures, or a failure of the security measures to property operate; and
The injured individual suffered physical, monetary, property or other damage.
Foreseeability
One aspect of the second element above is that the injury suffered by the individual must have been foreseeable in order to recover damages. Generally, a property owner or business is not liable for criminal activity that takes place at their location. However, liability may exist if the injury was foreseeable. Thus, in order to hold the business or property owner liable, the business or property owner must have reasonably foreseen the general consequences that would occur as a result of the failure to provide basic security measures. Thus, in the case cited above, the fact that there was previous criminal activity at the Jacksonville Landing may be enough to illustrate to the jury that the defendant property owner should have taken greater steps to ensure the safety of the visitors on the property than if there were no previous criminal activity.
This aspect of foreseeability is very location-specific, meaning that a business typically understood to attract criminal elements, such as late-night convenience stores, gas stations, or check cashing facilities, will be required to maintain a greater degree of security as opposed to a business not known for attracting criminal activity, such as a funeral home. Accordingly, it is crucial for businesses and commercial property owners to consult with an experienced attorney before an injury occurs to ascertain what level of security is appropriate in each particular instance.
Seek Legal Advice
If you or a loved one suffered an injury while on the property of another, and the property owner did not warn you of the danger or did not take steps to rectify the danger, contact the experienced personal injury attorneys at Pita Weber Del Prado as soon as possible. The attorneys at our office have years of experience in premises liability, including the complex issues of crime and foreseeability. We will work with you and/or your loved one to plan a strategy for receiving the compensation you deserve. Contact our Miami office today for a free initial consultation.
Resources:
jacksonville.com/news/20181123/legal-actions-mount-after-jacksonville-landing-mass-shooting