Four Elements Of Negligence In A Premises Liability Claim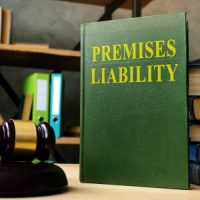 Premises liability is a common cause of personal injuries in Miami. It involves negligence on the part of property owners in failing to provide proper maintenance, post warning signs, or take other steps to prevent invited guests and visitors from suffering harm. Victims in these cases may be entitled to compensation for medical costs, lost wages, and other losses they suffer as a result. However, there are four elements of negligence you will need to prove to file a successful claim.
Property Owners Have A Legal Duty To Take Steps To Prevent Personal Injuries
Premises liability accidents in Miami are among the most common causes of personal injuries. They often happen in stores, restaurants, hotels, entertainment complexes, office buildings, local parks, or other public places and typically occur due to the negligence of property owners. Dangerous conditions that can put you at risk include:
Wet or slick floors;
Uneven tile or worn carpeting;
Inadequate lighting;
Excessive clutter;
Defects in sidewalks;
Lack of proper landscaping;
Failure to install handrails on stairs, guardrails at heights, or other safety violations.
Under the Florida Statutes, property owners have a legal duty to protect invited guests and visitors to their property against obvious dangers. This means providing proper maintenance and posting warning signs of potential hazards. When they fail to do so, they can be held liable for injuries you suffer as a result.
Holding Negligent Property Owners Accountable
You may be entitled to compensation for injuries you suffer in a premises liability claim, either through the property owner's insurance or by filing a lawsuit through the Miami-Dade County Civil Court. However, you will need to prove the property owner was negligent first.
Negligence is a legal term that means taking actions that put others at risk or failing to take reasonable precautions. There are four elements of negligence you will need to prove in filing a premises liability claim in Miami:
Duty of Care: The property owner had a duty of care to the premises and to prevent personal injuries.
Breach of Duty: The property owner breached this duty by failing to make repairs or otherwise address potentially dangerous conditions.
Causation: The property owner's actions or inactions were a direct cause of your personal injuries.
Damages: You suffered serious harm and financial damages as a result.
Compensation in a Miami premises liability claim may include coverage of all current and future medical costs and payment of lost income. Provided you can prove negligence, you may also be entitled to additional amounts for your pain, suffering, and any lost enjoyment in life your injuries cause.
Contact Our Miami Premises Liability Lawyer Today
Negligence on the part of property owners can leave you suffering serious personal injuries in Miami. At Pita Weber & Del Prado, we provide the professional legal representation you need to get compensation. To discuss your rights in filing a claim, call 305-670-2889 or contact our Miami premises liability lawyer online and request a consultation today.
Sources:
leg.state.fl.us/statutes/index.cfm?App_mode=Display_Statute&URL=0000-0099/0070/Sections/0070.001.html
miamidadeclerk.gov/clerk/civil-family-court.page