Personal Injuries That Happen When Visiting Friends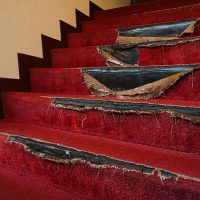 Miami is a social community. Many residents enjoy routinely entertaining friends, family members, and business acquaintances in their homes. Unfortunately, whether attending picnics, parties, or sit down dinners, personal injuries can happen during these visits. When they do, property owners may be unaware of their personal liability. Our Miami premises liability lawyer explains the laws regarding premises liability and how to handle what can be an awkward situation.
Premises Liability Basics
Property owners have a duty to adequately maintain their premises and to warn invited guests and visitors when dangerous conditions exist. When they fail to do so, they can be held liable under the Florida Statutes for personal injuries that result in a premises liability claim.
Premises liability cases often focus on personal injuries that occur on the property of commercial business owners, such as at stores, restaurants, resorts, public parks, hospitals, and office buildings. However, they are just as likely to occur at a friend, family member, or business colleague's home. Slips and falls, burns, or getting struck by objects are among the most common causes. Among the top reasons premises liability accidents in Miami happen include:
Wet, slippery floors;
Torn carpet or uneven flooring tile;
Lack of proper lighting;
Cluttered aisles and walkways;
Improperly attached or secured lighting fixtures or shelves;
Exposure to harsh chemicals or other hazardous substances;
Lack of protection against fires or other hazards.
Holding A Negligent Property Owner Liable In A Premises Liability Claim
Personal injuries you suffer due to the above or other causes can result in serious personal injuries. These can impact your health for years into the future, threatening your ability to provide for yourself and your loved ones. When a property owner or tenant in a rental unit is to blame, you have the right to hold them liable for costs you incur as a result.
If you suffered personal injuries at a friend or family member's house, the situation may feel awkward. However, they likely have either mortgage or renter's insurance in place that can help in offsetting your costs. Simply ask for the name of their insurer and you can generally deal directly with a representative.
However, if they are uninsured or their policy fails to cover your total expenses, you may need to consider filing a premises liability claim against them through the Miami-Dade County Civil Court. Unfortunately, this may be the only option to avoid having to pay out-of-pocket for the medical expenses, lost wages, and other costs you incur as a result.
Contact Our Miami Premises Liability Lawyer Today
If you were hurt while visiting a friend, family member, or business acquaintance's property, you may be wondering how you can get the compensation you need to recover from your injuries. At Pita Weber Del Prado, we can intervene on your behalf, providing the professional legal representation you need in filing a claim. To discuss your options, call 305-670-2889 or contact our Miami premises liability lawyer online and request a consultation today.
Sources:
leg.state.fl.us/statutes/index.cfm?App_mode=Display_Statute&Search_String=&URL=0700-0799/0768/Sections/0768.0755.html
miami-dadeclerk.com/clerk/civil-family-court.page