Premises Liability Issues for Condominium Residents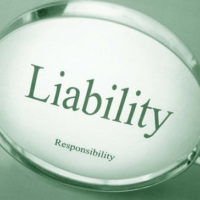 Typically, the phrase premises liability conjures up images of slip-and-falls on water at a place of business, such as a restaurant. However, while such injuries definitely fit within premises liability, there are other forms of premises liability in which people can get injured, and in which the services of an experienced personal injury attorney can help the injured person get reimbursed for his/her expenses. Specifically, premises liability is also applicable to condominiums, including condominium homeowners' associations. Recently, a woman received a $5 million verdict from a condominium homeowners' association and a property management company due to injuries she suffered from the bite of a water moccasin when she stepped out of her condominium, causing her to have her leg amputated below the knee. A discussion of the ways in which a condominium homeowners' association can be held liable for premises liability will follow below.
General Duty of Care Owed
Many states, including Florida, require a property owner to exercise a certain degree of care to avoid injuring anyone who might come onto his/her property. The degree of care owed depends on the status of the visitors. Specifically, all visitors are divided into the following three categories:
An invitee is a person with permission – express or implied – to enter onto the property. Typically, invitees include persons like friends and relatives. Additionally, invitees include people who enter onto the property for the purpose of providing the owner some economic benefit – these persons are sometimes called business invitees. Generally, all invitees are owed a duty to keep the property safe and inspect for and fix possible hazards.
A licensee is also a person with permission to enter onto the property, but who is entering the property for his/her own purposes. An example of a licensee is a salesman. A licensee is owed a lessor duty of care – a duty only to be warned of dangerous conditions that create an unreasonable risk of harm if the condition is known and the licensee is not likely to discover it.
A trespasser is a person who is not authorized to be on the property. Trespassers are only owed a duty against reckless or intentionally injurious features on the property.
Condo Associations Specifically
Most condominium owners and renters, vis-à-vis the condominium homeowners' association, fit within the definition of a business invitee who is on the property as a result of renting or owning property, and therefore conveying an economic benefit to the association. Thus, a condominium homeowners' association owes the highest level of care to these owners and renters to keep the premises in a reasonably safe condition and to warn of known dangers, or dangers that ought to be known, and of dangers unknown by the owner/renter. A big part of keeping the property free from hazards is fixing dangerous conditions within a reasonable time, and warning of their existence while they still pose a risk to residents. In the matter cited above, according to the facts, the condominium homeowners' association were repeatedly made aware of the poisonous snakes, but failed to warn or ameliorate the issue. Such failures open up the association to legal liability for the resident's injury, particularly due to the long-standing notice it had of the problem.
It should be noted that visitors, such as guests of the condominium owner/renter are considered to be licensees, at least with respect to the condominium homeowners' association. The duty of care to these visitors by the condominium homeowners' association is not as great as that of a business licensee. Rather, the condominium homeowners' association would only owe a duty to avoid injuring the licensee, and to warn the licensee of known dangers, not necessarily to seek out and discover previously unknown issues.
Seek Legal Advice
If you, or a loved one, sustained an injury while at your condominium, contact the attorneys at Pita Weber Del Prado as soon as possible. We have experience in dealing with premises liability, and will work with you to get you the compensation you deserve. Contact our Miami office today for an initial consultation.
Resource:
independentamericancommunities.com/2018/05/23/florida-condo-hoa-management-company-must-pay-5m-to-victim-of-snake-bite/comment-page-1/