Premises Liability Law in Florida: Can Negligent Security Cause Burglary?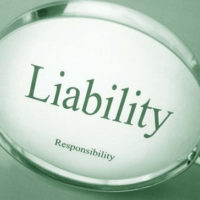 A recent Newsweek report about a burglary in Florida may be amusing to read, but it raises questions about negligent security in premises liability law.
If a burglar broke into your home in Florida, can an apartment complex management company and/or the security firm hired by the management company be held responsible for your losses and damages on the grounds of negligent security?
In this situation, consider consulting with a Miami negligent security attorney at Pita Weber Del Prado to discover your legal options.
Florida Burglar Breaks into House to Cook Breakfast
As reported by Newsweek on September 6, 2019, a burglar broke into a house in Safety Harbor, about 15 miles from Tampa Bay, and… cooked himself breakfast. Instead of stealing jewelry, cash, and other valuables, the intruder broke into the home to eat.
When the homeowners discovered the man, he told them to "go back to sleep." The incident took place after 4 am. The house's occupants called 911 after discovering the intruder. When the police arrived, the 19-year-old man was found in a swampy marsh behind the home.
The arresting police officers believed the intruder was under the influence of alcohol at the time of the uncanny incident. This was not the only burglary in which the burglar behaved strangely.
Earlier that week, in a separate incident in Florida, a woman returned home to find a man holding a Swiffer mop and attempting to clean up her house. According to WKRG, when the police arrived, the man was still holding a Swiffer.
According to the police report by the Pensacola Police Department, it appeared that the burglar "had attempted to clean up the mess." The intruder, who has been charged with burglary and larceny before, reportedly suffers from Post-Traumatic Stress Disorder (PTSD) and a traumatic brain injury.
Do Property Owners or Landlord Have a Duty to Protect from Burglaries?
While it appears that the intruders in these two separate burglaries did not steal anything, these reports highlight a bigger issue: Can anyone be held responsible for the housebreaking when there were inadequate security measures in place?
More specifically, when negligent security is to blame for failing to prevent breaking and entering, can the apartment management company and security firm be held accountable?
These are the questions only a Miami negligent security attorney can answer after reviewing all the facts surrounding your case. However, if we refer to Florida's premises liability law, landowners, property owners, and managers of the property typically do not have a duty to protect people from third-party violence, attacks, or burglaries.
Negligent Security and the Foreseeability of Burglaries or Other Crimes
At the same time, the landowner or property owner may owe you a special duty of care when appropriate state laws, city ordinances, contractual provisions, or advertising claims apply. Property owners in Florida have a duty to protect people from known or reasonably foreseeable harm.
For example, knowledge of prior crimes, violence, or burglary on the property or in the neighborhood may create a duty to warn of or protect from third-party attacks. If the duty is breached, a person or persons who suffered injuries, economic or non-economic losses could potentially recover damages from the apartment management company, security firm, and other liable parties.
In many cases, the question of liability in negligent security-related burglaries and crimes boils down the foreseeability of the crimes. Generally, if the apartment management company or security firm knew or should have known about the imminent harm or there were prior similar incidents, the victim may be eligible to pursue a premises liability claim.
Consult with our Miami negligent security lawyers from Pita Weber Del Prado to evaluate your particular situation and determine liability. Call at 305-670-2889 for a free consultation.
Resource:
newsweek.com/florida-man-breaks-house-makes-breakfast-tells-homeowner-go-back-sleep-1458077
wkrg.com/northwest-florida/pensacola-burglar-found-with-swiffer-tries-to-clean-up-mess-as-police-arrive/
https://www.pwdlawfirm.com/security-liability/one-tragic-example-of-how-negligent-security-practices-can-devastate-lives/