Proving a Dangerous Condition in Personal Injury Cases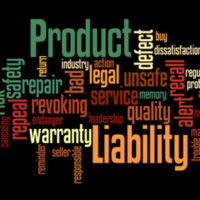 Being on another individual's property means that the visitor must trust that the property owner has uncovered any and all dangerous conditions, including taking steps to correct them. Issues arise when dangerous conditions are either not known or not corrected by the property owner. If an injury occurs as a result of these situations, the injured individual may be able to seek compensation for his/her injuries, and retaining the services of an experienced Miami premises liability attorney is essential for mounting an effective claim for damages. However, one of the more complex aspects of a premises liability action is proving that a dangerous condition existed on another individual's property. For example, a woman has initiated a legal action against Walt Disney World as a result of getting hit by a bird while on the park's grounds, claiming that she is suffering from traumatic brain injury and herniated disks. Specifically, the woman is asserting the company knew there were seasonal nesting birds in the area which could cause harm to guests, yet failed to keep the property safe.
Negligence
Negligence is the legal theory on which actions of premises liability are based. Basically, negligence holds that the property owner has a duty to keep his/her property reasonably free of conditions which may cause harm to visitors to the property. Specifically, to prove a case of premises liability, an injured plaintiff must proffer evidence of each of the following elements:
That the property owner knew or should have known (under reasonable inspection) that a dangerous condition existed on his/her property;
That the property owner failed to correct the dangerous condition;
That the plaintiff suffered an injury directly related to the dangerous condition; and
That the injury can be quantified as damages.
Proving the Dangerous Condition
One of the biggest and most complex issues in premises liability is proving the first element listed above, especially in cases of business establishments. Courts in Florida have gone back and forth as to the "should have known" aspect of the element. This aspect is considered constructive knowledge, as opposed to the "knew" aspect, which is known as actual knowledge.
Pursuant to Florida law, a business establishment will be held liable if the injured individual had either actual or constructive knowledge of the dangerous condition, and then failed to take action to remedy the condition. Constructive knowledge can be proven by evidence showing that:
The dangerous condition existed for such a length of time that, in the exercise of ordinary care, the business establishment should have known of the condition; or
The condition occurred with regularity and was therefore foreseeable.
Unless actual knowledge can be proven, a situation which is extremely rare, speaking with an experienced premises liability attorney can help ensure that an individual injured as the result of a dangerous condition while on another's property can have the best chance of success.
Seek Legal Advice
If you were injured as a result of a dangerous condition present on another individual's property, and you are curious to your options for receiving compensation for your injuries, contact the experienced premises liability attorneys at Pita Weber Del Prado. Reach out to our Miami office today for an initial consultation.
Resource:
fox13news.com/news/florida-news/lawsuit-woman-suffered-brain-injury-from-bird-attack-at-walt-disney-world
https://www.pwdlawfirm.com/assistance-to-the-elderly-inc-randy-m-weber/