Who Is Liable For Personal Injuries In Miami On Rental Properties?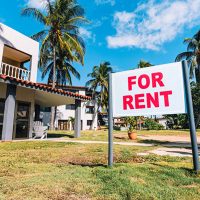 Renting property in Miami, either as a home or for vacation purposes, may be more convenient and cost-effective rather than investing in real estate yourself. However, problems can arise regarding safety and how the property is maintained or managed. Our Miami premises liability lawyer explains how Florida premises liability laws apply in these cases.
When Personal Injuries Happen On Rental Property
According to SafeWise, more than 100,000 people are killed as a result of personal injuries each year. The majority of these happen in and around the home. Slips and falls, getting struck by objects, accidental poisonings, electrocutions, and fires or severe burn injuries are all common causes.
Whether these happen to you or a guest, it is important to know who may be responsible for the medical expenses, lost wages, and other costs that occur as a result. If you are the property owner, you can be held liable in a premises liability claim. If you rent the property, the building owner, landlord, property manager, or maintenance workers may be responsible.
When any type of personal injury happens on a rental property, take the following steps to protect yourself and your rights to compensation:
Notify the police or onsite security, so that an accident report can be filed;
Make note of the exact location, how your accident occurred, and the surrounding conditions at the time;
Get the names and contact information of any witnesses at the scene;
Notify the property owner or manager;
Seek medical attention for your injuries and follow all doctor's instructions regarding testing, treatment, and activity restrictions.
Your Rights To Compensation For Personal Injuries On Rental Property
Under Florida Statutes, property owners and managers can be held liable when their negligence causes others to suffer personal injuries. Examples of negligence in premises liability claims in Miami include:
Wet, slippery floors;
Damaged flooring materials;
Cluttered aisles and walkways;
Improperly attached fixtures;
Failing to maintain outdoor areas;
Failing to provide proper lighting or handrails on stairs;
Failing to take security precautions, particularly in areas with a high crime rate.
In these and other cases, you may be entitled to seek compensation through insurance policies the property owner has in place. If other parties, such as landlords, security guards, or maintenance people are at fault, you may be able to file a premises liability lawsuit against them.
Discuss Your Options With Our Miami Premises Liability Lawyers
Personal injuries that occur at rental properties can cause serious harm for residents and their guests. Why should you have to pay out of pocket for the medical costs, lost wages, and other expenses that result when negligence on the part of the property manager, landlord, or others involved is responsible?
At Pita Weber Del Prado, we can review your case and advise you on your rights in filing a premises liability claim. To discuss your options, call 305-670-2889 or contact our Miami premises liability lawyers online and request a consultation today.
Sources:
safewise.com/blog/household-accidents/
leg.state.fl.us/Statutes/index.cfm?App_mode=Display_Statute&Search_String=&URL=0700-0799/0768/0768PARTIContentsIndex.html