Who to Sue When Bed Bugs Attack You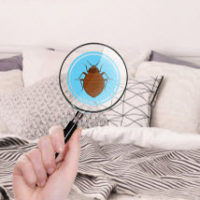 Bed bugs seem to be one of the scourges of modern society, having infiltrated both private and public spaces. While they do not carry infectious disease like fleas and mosquitos, they can leave a victim in severe pain, discomfort and mental distress if an attack is severe or prolonged, or an allergic reaction occurs. Hotels are particularly known to carry bed bugs, and anytime a person stays as a guest in any establishment, he/she is taking the risk that bed bugs live there and will strike. Guests are not, however, forced to suffer this injury alone or in silence, and have the option of filing a personal injury lawsuit to recover compensation. Property owners have a duty to protect guests and customers from exposure to bed bugs, and may face liability if insufficient actions were taken to do so. A discussion of how to identify a bed bug attack, the legal duty property owners have to guests, and methods of documenting the existence of bed bugs to support a legal claim, will follow below.
Signs of Bed Bugs
Similar to fleas, bed bugs drink the blood of their human hosts, and are attracted to the heat given off by the human body. Victims often are unaware of an attack while it is ongoing, and only discover what happened upon waking and seeing the telltale signs of small red, itchy bumps set in a row or cluster. Exposed areas of the body – hands, feet, arms, legs and head – are typically targeted, and small drops of dried blood may also be visible on sheets or other bedding. Examples of common physical and mental injuries that arise following a bed bug attack include:
itching and swelling;
infections;
bitemark scars;
anxiety; and
headaches and emotional distress.
Duty of Property Owners
Hotel owners, where people most frequently encounter bed bugs, have a legal obligation to keep the premises free of hazards that can harm guests. Bed bugs would certainly be considered a harm, and hotels have a duty to keep rooms in a reasonably safe condition. Evidence of bed bug bites indicates this duty was breached, and could be responsible for paying damages to injured guests. This duty includes regular inspections to check for possible danger, and taking steps to remedy problems when discovered. Thus, hotels that either failed to check rooms for bed bugs, or knew about an infestation but failed to address it, are likely to be responsible if a guest is later bitten.
Documenting an Attack
Injuries from bed bug bites can be severe, but evidence they occurred typically lasts for just a short time. Thus, it is imperative to document as much about the room and the bites themselves as soon as they are detected so a personal injury attorney has a solid base to start legal proceedings. Some of the most crucial information to record includes:
photographing and taking videos of the hotel room – specifically trying to record images that suggest dust on surfaces, which is how bed bugs typically appear, and particularly focusing on the sheets, clothing and pillows;
taking photos of any bites;
notifying the hotel of the incident, and requesting a copy of the report about its investigation;
seeing a doctor for treatment and diagnosis, and obtaining copies of all records; and
reporting the incident to the county health board so a government investigation can be conducted and issues flagged – information that could be relevant for a victim's claim.
Get Help
Bed bugs are not an issue any guest should face, and if you were the victim of poor upkeep by an establishment, speak with the experienced attorneys at Miami's Pita Weber Del Prado about filing a personal injury suit. They understand how traumatic these incidents are, and will fight for your right to compensation. Contact us for a free consultation.
Resource:
propertycasualty360.com/2017/12/22/the-return-of-bed-bugs/?slreturn=20180202230820