Can You Still Seek Damages if a Defective Product Was Recalled?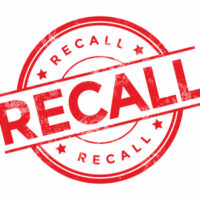 Can you still recover compensation through a product liability suit if the product that injured you was recalled? Or are individuals barred from seeking damages if the defective product was recalled?
It is vital to understand how Florida's product liability works to determine whether the fact that the product was recalled would affect your ability to seek compensation. Consult with knowledgeable Miami product liability attorneys to evaluate your particular situation.
Liable Parties and Categories of Product Liability Claims
Florida law allows anyone injured by a defective product to sue for their damages and losses. Often, injured parties can pursue a claim against one or more of the following:
Manufacturer
Distributor
Retailer
Seller
The responsible parties in a defective product suit will depend on the circumstances of your particular case. Meanwhile, Florida law recognizes three categories of product liability claims:
Defective manufacturing. If the product was designed correctly and safely, but a manufacturing defect is found, a user may be entitled to damages if that specific product causes bodily injury or harm.
Defective design. Even if the product was manufactured safely and used in a foreseeable manner, the product could cause injury if it has an inherently dangerous design.
Warning defect. If the product did not warn of any risks associated with its intended use, the injured user might pursue a "failure to warn" claim.
How Do Defective Products Get Recalled in Florida?
Typically, there are two ways a manufacturer can find out about a potential product defect:
On its own, including through inspection or users' complaints; or
Through a regulatory agency such as the FDA or CPSC.
When the manufacturer fails to issue a product recall on its own, the Food and Drug Administration or Consumer Product Safety Commission can issue a recall independently. Usually, the recall describes the risks associated with the defect and informs consumers who purchased the product on how to repair or replace it.
How Does a Product Recall Affect Your Potential Product Liability Claim?
So, is your ability to seek damages impacted by a product recall? Or can you still sue liable parties, such as the product's manufacturer, via a product liability claim even if the product has been recalled?
While most Florida courts will treat the product recall as evidence to help establish that the product had a manufacturing, design, or warning defect, the plaintiff is still required to prove the other two elements:
This particular product that caused your injury was defective; and
There is a direct link between the defect and personal injury.
Did You Knowingly Use a Recalled Product?
In some cases, manufacturers and other defendants in product liability cases argue that the plaintiff knowingly used a product that was recalled. In Florida, knowingly using a recalled product can negate liability and result in the dismissal of your claim.
However, in order to prove that someone knowingly used a recalled product, the defendant must present evidence proving that the injured party directly received notice of the recall and that the recall warned of the risks associated with the product and its defects.
Typically, a recall that appeared on the manufacturer's website or was covered by the media is not sufficient to negate liability. Thus, unless you were directly informed of the recall, your use of the product after the recall will most likely not affect your ability to seek compensation. Discuss your case with our Miami product liability attorney at Pita Weber Del Prado today. Call at 305-670-2889 to get a consultation.
https://www.pwdlawfirm.com/personal-injury/whos-liable-for-your-revel-electric-moped-accident-in-miami/