Caution Urged for Scooter Riders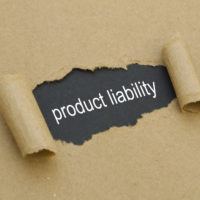 One of the newer trends has been the rise in shared modes of transportation. What started as city-sponsored shared bicycles has now morphed into electric scooters, owned by private entities. While the vast majority of riders successfully complete their trips without incident, accidents do happen. Dodging traffic and pedestrians, as well as scootering under the influence of alcohol, can be the cause of many of these accidents. In some cases, though, the accidents may be the result of a defect in the scooter itself. Retaining an experienced attorney to address these types of issues, referred to as product liability actions, can be crucial to ensuring that an injured rider receives compensation. Recently, startup electric scooter manufacturer Lime has urged their riders to be cautious while using the company's scooters, as they had learned of a technical problem that could potentially cause sudden excessive braking during rides. A discussion of how product liability claims work, as well as an in-depth look at one of the more important aspects, will follow below.
Products Liability Law
Products liability is a specialized form of negligence, which essentially holds that the defendant failed to uphold a duty to keep the plaintiff safe. To be precise, an injured plaintiff is required to prove each of the following elements:
The injured plaintiff must prove that he/she suffered an actual injury or, in some cases, a monetary loss as a direct result of using the product.
Defect or failure to warn. Second, the injured plaintiff must prove that the product was either defectively designed or defectively manufactured, or that the manufacturer knew or should have known of risks and failed to warn consumers.
Proximate cause. Third, the injured plaintiff must prove that the defect in the product was a direct cause of the injury.
Intended use. Finally, the injured plaintiff must prove that he/she was using the product as the manufacturer intended it to be used or in a way the manufacturer could expect a reasonable person to use it.
Defect or Failure to Warn
As illustrated above, in order to establish that a defendant should be held legally responsible for its product, an injured plaintiff must show that the product contained a defect that caused a dangerous condition. A product can be rendered defective by its design, by a manufacturing error, or by improper marketing.
In the case of defective design, the injured plaintiff will allege that the manufacturer designed a faulty product. In other words, the manufacturer's design resulted in an unreasonably dangerous product. In Florida, this element can be shown by illustrating that the product does not perform as safely as a reasonable consumer would expect when using it as intended or in a reasonably foreseeable manner.
A manufacturing defect occurs when something goes awry during the manufacturing process. Thus, the product itself was safely designed, but the manufacturing process caused a flaw to be introduced into the product. The manufacturer will most likely be held liable for this type of injury if the product was being used for its intended purposes.
For marketing defects, an injured plaintiff must show that the distributor did not include adequate warnings about the product. In other words, the plaintiff must prove that there was a risk of harm posed by the product, and that no proper warning message was provided. The absence of a warning can render the product unreasonably dangerous, and expose responsible parties to liability for an injury.
Seek Legal Advice
If you suffered an injury as a result of a defect in the scooter, and you want to receive reimbursement for your injuries, contact the experienced products liability attorneys at Pita Weber Del Prado as soon as possible. We have years of expertise in products liability matters, and will be able to explain the possible liabilities of the various parties involved. If we believe that the scooter owner can be held responsible for your injuries, we will work with you to develop a strategy for compensation. Contact our Miami office today for an initial consultation.
Resource:
hconsumerreports.org/product-safety/brake-problems-in-lime-electric-scooters-causing-accidents-and-injuries/