Fit Bit Faced With Recalls And Litigation Over Dangerous Product Defects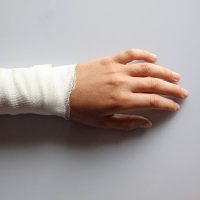 Wearable health and physical fitness monitors come in a variety of styles. People sport them not only at the gym but everywhere from fashion shows to shopping malls and boardrooms. For manufacturers, that is the ultimate goal: to create a product people use and rely on around the clock. However, product defects are causing many to forgo these devices. Find out about recent problems and pending product liability lawsuits.
Dangerous Defects Plague Google's Fit Bit 
Fit Bit exploded on the market back in 2007. The novelty of wearable, wireless technology capable of tracking exercise as well as sleep and a host of other bodily functions caused it to fly off store shelves. Soon, it seemed like everyone was wearing one and the market became flooded with competitors. Recently acquired by Google, the company was busy promoting its smartwatch (and attempting to challenge the hold Apple Watch has on the market) when serious problems began popping up.
Reports of product defects began flooding in and caused the company to recall over one million Ionic SmartWatches sold in the U.S. The Consumer Product Safety Commission (CPSC) states that the problem centers around a manufacturing defect that can cause the watch to overheat, burning the user's wrist. While only certain models were affected and the company offered not just a refund but also a 40 percent off discount code for another purchase, the incident put a dent in sales. However, that was not the end of the problem.
According to a May 2, 2022 Reuters News report, two California women have taken legal action against the company. In addition to injuries they claim to have suffered due to defective Fit Bit Smartwatches, they also claim the company ignored several other products that were also overheating and refused to honor refund requests for some consumers who had already thrown out the defective watch or purchased an upgrade. The women have filed product liability lawsuits and are encouraging other users 'burned' by the company to do the same. 
Holding Negligent Product Manufacturers Accountable
Under the Florida Statutes, consumers are entitled to hold manufacturers, distributors, and others accountable when dangerous and defective products cause personal injuries. Examples of negligence that justify a product liability lawsuit include:
Knowingly taking risks in the manufacturing process, such as using unsafe materials or not providing safety precautions;
Failing to provide proper instructions on the use of products;
Failing to warn consumers of potential dangers;
Failing to pull dangerous products from shelves.
In these types of cases, companies can be held liable for property damages, medical expenses, and other costs incurred by injured consumers. They can also be held liable for punitive damages, which is an additional amount awarded in cases where a manufacturer showed gross negligence.
Contact Our Miami Product Liability Lawyers 
If you suffer personal injuries due to a dangerous or defective product, reach out to Pita Weber Del Prado. To discuss your options in regards to filing a lawsuit, call 305-670-2889 or contact our Miami product liability lawyers online today.
Source:
reuters.com/legal/litigation/google-fitbit-devices-burned-users-wrists-lawsuit-alleges-2022-05-02/