Medical Device Recalls Surge, Put Patients At Risk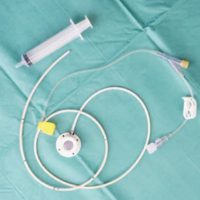 Medical devices range from something as simple as a pair of crutches for a broken leg to feeding tubes, ventilators, and other equipment used to sustain the life of severely ill or injured patients. While people rely on these devices and the manufacturers who make them, mistakes and errors are common.
Unfortunately, medical device recalls are issued regularly, due to product defects that can have potentially life-threatening impacts on patients. Our Miami product liability lawyer explains more about this increasingly common problem.
Product Recalls and Medical Device Defects 
Product recalls are initiated on a variety of different types of defective items that could potentially endanger the general public's health and safety. Lists of recalled products are maintained by different consumer protection groups and government agencies. Unfortunately, product manufacturers are typically not proactive in issuing a recall. They generally do not happen until after there are numerous reports of accidents and personal injuries among product users.
According to a June 2022 Insurance Journal Report, U.S. product recalls have risen to the highest rate in more than 15 years. Among the various types of defective and potentially dangerous items subjected to recalls recently, medical devices are at the top of the list. Products that are consistently at the top of recall lists:
Ventilators;
Catheters;
Pacemakers;
Defibrillators;
Blood testing systems;
Monitoring systems, which impact heart rate, oxygen intake, glucose product, and other sensitive areas;
Infusion pumps, delivering blood, food, liquids, or medications to patients;
Needles, syringes, mesh, and other hospital or surgical supplies.
Medical Device Recalls and Product Liability In Miami
Medical devices are closely monitored by the U.S. Food and Drug Administration (FDA). When reports surface regarding accidents, injuries, or other patient complications, they may investigate and demand that the medical device manufacturer issue a recall. Among the most common causes of recalls include:
Faulty parts and mistakes in manufacturing;
Lack of thorough instructions, or adequate warning labels;
Improper use and product application;
Failure to provide accurate results or to perform in the manner otherwise marketed for.
Sadly, medical device manufacturers are often negligent in certain practices. They may ignore obvious defects in their products, not stop distribution, or fail to initiate recalls until after there are numerous reports of adverse patient impacts.
When you or someone you love suffers personal injuries due to faulty medical devices and the negligence of product manufacturers, you have the right to hold them accountable in a product liability claim.
Discuss Your Case With Our Miami Product Liability Lawyer 
Defective medical devices can leave you or someone you care about suffering severe, potentially life-threatening personal injuries. At Pita Weber Del Prado, we help you hold medical device manufacturers responsible.
You can count on us to effectively negotiate on your behalf with their attorneys and any insurance representatives involved. Our Miami product liability lawyer fights to get the maximum amount of compensation you deserve and will not hesitate to take your case to court if needed. To discuss your options, call 305-670-2889 or contact our office online and request a consultation today.
Sources:
insurancejournal.com/news/national/2022/06/01/669900.htm
fda.gov/safety/recalls-market-withdrawals-safety-alerts