Product Liability in Personal Watercraft (PWC) & Jet Ski Accidents (Can You Sue for Defects?)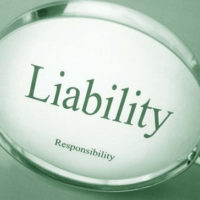 Although we're inching toward the end of summer, beaches in Miami are still bursting with travelers and jet-skiing enthusiasts alike from different parts of the U.S. and other countries.
Miami is one of America's top vacation destinations and a hot spot for people to enjoy the sparkling water and fresh sea breezes when riding personal watercraft. However, operating a personal watercraft (PWC) in Miami can be dangerous because some of the rental and purchased jetboats available in Florida are defective.
Earlier this month, Florida Record revealed the latest developments in the Mizrahi vs. Yamaha Motors Corp USA product liability case stemming from a jet ski accident in January 2017.
Jet ski accident in Miami
More than two-and-a-half years ago, Dariana Mizrahi, her friend, and Nick Bonder went on a ride on the latter's 2013 WaveRunner FX Cruiser personal watercraft. Bonder, 15 years old at the time of the jet ski accident, was the operator of the craft.
Note: In Florida, anyone who is at least 14 years of age can operate a personal watercraft (PWC).
When riding from Golden Beach to Biscayne Bay in Miami, the teenagers came upon a five-foot wake, which prompted Bonder to accelerate into the wake without warning the passengers.
Mizrahi, who was 16 years old when the boat accident occurred, fell off the back of the Yamaha watercraft. The girl was helicoptered to a nearby hospital, where doctors diagnosed her with an orifice injury, also known as hydrostatic pelvic injury.
Product liability lawsuit against personal watercraft manufacturer
Shortly after the jet ski accident, Mizrahi filed a product liability accident against Yamaha Motor Corp. and Yamaha Motor Co., Ltd., which serves as the designer and wholesaler of the WaveRunner FX Cruiser. In the lawsuit, Mizrahi and her attorney alleged strict product liability and negligence for a design defect and failure to warn.
A note from a Miami product liability lawyer: Under strict product liability law, the defendant (the manufacturer and other parties in the chain of distribution) is held liable for any defects in the product regardless of whether the manufacturer of business acted negligently.
The case was tried in the U.S. District Court for the Southern District of Florida, in the course of which Dr. David Lenorovitz testified that the watercraft's warnings were inadequate. The plaintiff alleged that the manufacturer's warning that operators and passengers wear a wetsuit bottom or equivalent protective clothing was unreasonable.
Inadequate warning and design defect claims
Expert testimony by Brian Haygood from SEAL Corporation further showed that a wetsuit bottom, which the manufacturer required watercraft users to wear, does not prevent injury. In addition to the inadequate warning claims, the plaintiff also raised a design defect claim, alleging that the FX Cruiser was defective for lack of raised seatback to prevent passengers from falling off the back of the craft.
When the defendant's lawyer was cross-examining both expert witnesses at trial, Dr. Lenorovitz admitted that the warning was not unclear and that it could be noticed and understood by a reasonable consumer.
The product liability case was resolved on July 29, 2019, when a jury in the federal district court in Miami returned a verdict in Yamaha's favor. The plaintiff was seeking $20 million.
If you have been in an accident on a rented jet ski, you may be wondering who is liable for your injury. Our Miami product liability lawyer from Pita Weber Del Prado has previously addressed the question of liability in rented jet ski accidents in our blog.
Regardless of whether you, your friend or your family member were injured in a rented or owned boat, you should speak with an experienced attorney to determine whether a defect contributed or caused the injury. Talk to our Miami product liability lawyers at Pita Weber Del Prado by calling at 305-670-2889 for a free case evaluation.
Resource:
flarecord.com/stories/512842929-thompson-coburn-federal-jury-sides-with-yamaha-in-failure-to-warn-trial-over-waverunner-injury
https://www.pwdlawfirm.com/building-a-case-for-a-defective-shoe-personal-injury-claim/