How the Commission of Crime Helps Your Negligence Case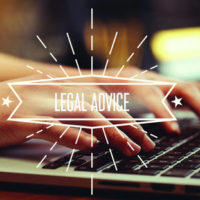 Crimes are an unfortunate reality that touches everyone to some extent, and more unfortunately, victims and bystanders are often caught up in the illegal activity, sustaining serious injury. Certainly, the actual offenders are liable for any harm a third-party may suffer, but other individuals and businesses may also be liable for providing negligent security if they knew about a pattern of criminal activity and did nothing to warn or reduce the likelihood of future incidents. Property owners generally, and businesses open to the public specifically, are most commonly subject to secondary liability for these injuries, and can be responsible for paying victims compensation for the related harm. Establishments that are open late or 24 hours per day, such as convenient stores and fast food restaurants, are, for understandable reasons, most prone to these types of incidents. However, being open late, when most crime happens, is not enough to be liable. The injured victim must also show the business' negligence promoted, or at least tolerated, criminal activity which directly caused the injury. McDonald's was recently involved in a lawsuit after a man outside a Washington, D.C. location died in a drunken brawl. An appeals court dismissed the case against McDonald's, citing insufficient evidence of negligence, but did find the bar who served the men alcohol responsible. A discussion of when a business could face liability for an injury related to crime, and specifically how past criminal activity is important to proving liability, will follow below.
Negligent Security
The law does not generally expect someone to control the conduct of a third-party, but landowners are responsible for protecting visitors and customers from harm, which frequently includes employing security measures. However, if the security measures were inadequate or otherwise failed to address dangerous issues, and led to a patron's injuries, the business may face potential responsibility. Though, being on someone else's property when the injury occurred is not enough to establish liability. It is also necessary to show the victim was allowed on the property, rather than a trespasser, and that the business' actions or inactions created a greater degree of risk. Examples of negligent security include:
an inadequate number of security cameras;
improperly trained security staff;
poor lighting in parking lots or common areas;
a lack of security barriers, such as fences and locks; and
knowledge about past criminal activity.
What the Business Knew
What a business knew or should have known about previous criminal activity is often a central issue in negligent security cases, because this information dictates how extensive reasonable security measures must be taken to adequately meet the outside threat. Thus, the question becomes whether the injury was foreseeable, and courts will look for:
evidence of similar crimes in the area;
how close in time the past crime occurred; and
how far away the crime occurred from the defendant's location.
The types of evidence an injured party would need to show this knowledge usually includes police call logs for all crimes reported in the area, and police reports issued for criminal incidents on the defendant's property. This information could show if the defendant properly evaluated the effectiveness of its security measures, and combat claims by the defendant it had no reason to know a high probability existed that someone could be hurt. An experienced personal injury attorney will know how to collect and present crime statistics for maximum impact and should be contacted any time this type of injury occurs.
Speak with a Miami Personal Injury Attorney
Visiting a business should never end with you being injured, and if you were the unfortunate victim of such an incident, you need the services of an experienced personal injury attorney to litigate your claim. The Miami attorneys at the office of Pita Weber Del Prado have years of experience handling negligent security and other types of personal injury cases, and are here to fight for your rights. Contact us for a free consultation.
Resource:
wjla.com/news/local/patrick-casey-killed-during-fight-at-mcdonalds-67285