When Negligent Security Measures Lead to Injury or Death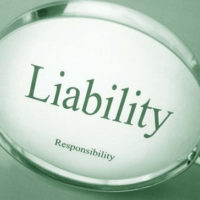 Generally speaking, every property owner is under a duty to ensure that his/her property is safe from conditions that may cause injury to visitors to the property. This means that a property owner must routinely monitor the property and, if such a condition is found, take the necessary steps to correct the condition and make it safe again. Failure to do so may result in an injury by a visitor. If that happens, the injured individual may find it necessary to retain the services of an attorney experienced in premises liability law. In addition to monitoring the property for any dangerous condition, a property owner must typically take security measures if he/she is aware of security issues not only on the property, but in the nearby area. Recently, a man shot in a North Miami apartment complex received a $3 million settlement in a case involving inadequate security. A discussion of premises liability, as well as negligent security, will follow below.
Premises Liability
As alluded to above, premises liability is a legal theory in personal injury matters in which the plaintiff's injury was caused by an unsafe or defective condition on someone's property. Premises liability is a form of negligence, which means that, to be successful, the plaintiff must prove that the property owner failed to use reasonable care to correct the unsafe or defective condition on the property about which he/she knew or should have known, and it was that condition that led to the plaintiff's injuries. One example of premises liability is providing inadequate building security, which typically leads to an injury in the form of an assault.
Further, in Florida, the level of reasonable care provided to a visitor on one's property depends on the classification of that visitor. For example, an invitee or a licensee, someone who has the property owner's express or implied invitation to enter the property, are owed a reasonable standard of care by the property owner to keep the property reasonably safe. Another type of visitor, a trespasser, who is not authorized to be on the property, is only owed the duty not to be intentionally injured while on the property.
Negligent Security
As mentioned above, Florida property owners have a duty to keep visitors safe.  This duty includes providing sufficient security. A negligent security issue usually arises when a third party commits a crime against an individual lawfully on another's property, and the potential for criminal activity was foreseeable. This obligation may seem to be limited to commercial business owners, property managers, landlords, and security personnel, but it can also be extended to homeowners, again, if the potential for criminal activity was foreseeable.
The concept of sufficient, or adequate, security is a question of fact, and is determined on a case-by-case. Nevertheless, appropriate security measures may include security guards, lighting, and security hardware such as locks, alarms, cameras, and fences. An experienced premises liability attorney can help ascertain whether the measures taken were sufficient or negligent.
In some situations, such as convenience stores, which are typically open late, and in which criminal is foreseeable as general rule, some security measures may be required by law. If a property owner in this situation complies with the law, there is a presumption against negligence.
Seek Legal Advice
If you, or a loved one, was injured while visiting another's property, and you believe the property owner's security measures were inadequate, contact the Miami law firm of Pita Weber Del Prado as soon as possible to determine if there is any way to recover expenses and other damages. The attorneys at Pita Weber Del Prado have experience in negligent security issues, and will be able to analyze your situation to determine the proper course of action. Contact our Miami office today for an initial consultation.
Resource:
law.com/dailybusinessreview/2018/06/18/miami-lawyers-negotiate-3-million-settlement-for-visitor-shot-at-apartment-complex/