Fireworks Safety: How To Protect Yourself And Your Family Against Serious Injury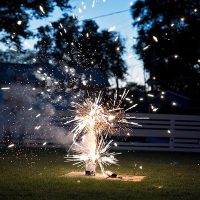 Fireworks play a major role at fairs, festivals, and other summer events and are a highlight of the Fourth of July celebrations. While viewing displays and setting off firecrackers at home is all part of the fun of summer and can be a wonderful way to make memories with your children, it can also pose certain risks. Fireworks-related accidents can leave you or those you love suffering serious injury and can even be life-threatening. Find out more about the hazards and how to reduce the risks.
Fireworks Hazards In Miami
Under the Florida Statutes, fireworks are generally prohibited from being used by unlicensed individuals, but this does not prevent many people from setting them off regularly. Private fireworks displays occur frequently throughout Miami, particularly in the summer and along the beaches. Provisions in the law do allow for legal use by individuals over the Fourth of July weekend.
Whether you have invested in sparklers, bottle rockets, and other types of fireworks available at local stores and roadside stands or plan on attending one of the major displays in our area, it is important to be aware of the potential hazards. According to the Consumer Product Safety Commission (CPSC), fireworks are responsible for thousands of serious injuries, many of which occur on the Fourth of July and the weeks after. Common types of fireworks-related injuries include:
Burn injuries to the hands, caused by mishandling fireworks;
Burn injuries to the feet, caused by stepping on hot embers;
Concussions and injuries to the eyes or ears, caused by standing too close to fireworks;
Loss of limbs, due to mishandling fireworks or picking up misfires.
Practice Fireworks Safety
To protect yourself against serious injuries, the CPSC recommends using caution around fireworks, whether you are having fun with them at home or out watching large public displays. Tips that can help keep you and your loved ones safe include:
Never allow young children to play with or ignite any type of fireworks, including sparklers;
If using fireworks at home, make sure to have a hose or other water source nearby;
Avoid shooting them into wooded areas or near other's homes;
Pick up spent casings when finished;
Never attempt to relight a 'dud' firework;
Avoid standing too close to private or public displays.
When serious injuries happen due to fireworks-related accidents, you may have the right to hold those at fault accountable for the harm you suffer as a result. Private individuals can be held liable through a personal injury or premises liability claim, as can organizers of large fireworks displays.
Contact Our Miami Serious Injury Lawyers
Fireworks-related accidents are common at this time of year and can result in serious injuries. At Pita Weber & Del Prado, we help you get the compensation you need to recover. To discuss your options in filing a claim, call 305-670-2889 or contact our Miami serious injury lawyer online today to request a consultation.
Sources:
leg.state.fl.us/statutes/index.cfm?App_mode=Display_Statute&URL=0700-0799/0791/0791.html
cpsc.gov/Safety-Education/Safety-Education-Centers/Fireworks