Soft Tissue Sprains, Strains, And Strains Among Most Serious Personal Injuries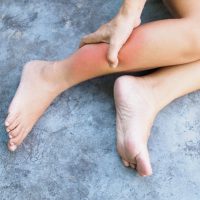 Personal injuries impacting muscles, tendons, and other soft tissues are typically not life-threatening. However, they can have major impacts on your health, affecting you and your loved ones for years after. For this reason, our Miami serious injury lawyer considers them a serious injury and so should you. Find out more about them and your rights in filing a claim.
Common Types of Soft Tissue Injuries
Soft tissue injuries are common in accidents. They can happen due to car crashes, bike or pedestrian accidents, or as a result of slips and falls. While not as seemingly severe as some injuries, they can have serious impacts on your health.
According to the American Academy of Orthopedic Surgeons (AAOS), acute soft tissue injuries are those commonly caused by accidents and include:
Sprains, which involve stretching or tearing of ligaments that connect each end of a bone to another and often affect the ankles, knees, shoulders, or wrists.
Strains, which often occur in the back or legs and involve the stretching of muscles or tendons, which are fibrous cords that connect the muscles to the bones.
Contusions, which are bruises caused by the crushing of muscles or other soft tissues due to blows. The discoloration is caused by bleeding below the skin's surface and can happen anywhere on the body.
It can take long months to recover from soft tissue injuries. The affected body part can also become permanently weakened and more susceptible to re-injury.
Soft Tissue Impacts And Your Rights In Filing A Personal Injury Claim
Treatment of sprains, strains, and contusions often involves rest, elevating the affected area, and applying ice packs regularly. Doctors may prescribe anti-inflammatories or advise you to bandage the injured area to reduce swelling. Physical therapy is often recommended in the aftermath. In more severe cases and when soft tissue tears occur, surgery may be required to repair the damage.
Merck Manuals warns that serious complications can occur from any type of soft tissue injury. In addition to ongoing weakness in the affected area, bleeding, joint dysfunction, and nerve or blood vessel damage can result. This can lead to permanent disabilities, impacting the victim's ability to work or engage in their usual hobbies and activities.
When you suffer soft tissue injuries in an accident caused by the negligence of others, you have the right to hold them accountable in a claim. The compensation you may be entitled to includes:
Coverage of current treatment costs;
Compensation for future medical care you will likely need, including physical rehabilitation;
Reimbursement for lost wages and any future lost income you are likely to suffer due to ongoing impairments;
Compensation for pain, suffering, and lost enjoyment in life. 
Our Miami Personal Injury Lawyer Helps You Get The Compensation You Need To Recover
If you suffer soft tissue injuries as a result of an accident, reach out to Pita Weber Del Prado right away. We help you get the compensation you need to recover. To request a consultation, call 305-670-2889 or contact our Miami personal injury lawyer online today.
Sources:
orthoinfo.aaos.org/en/diseases–conditions/sprains-strains-and-other-soft-tissue-injuries/#:~:text=The%20most%20common%20soft%20tissues,are%20common%20soft%2Dtissue%20injuries.
merckmanuals.com/home/injuries-and-poisoning/sprains-and-other-soft-tissue-injuries/overview-of-sprains-and-other-soft-tissue-injuries