How To Get The Maximum Amount Of Compensation For Slip And Fall Accidents In Miami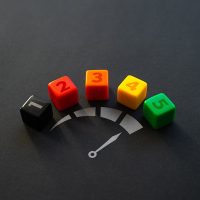 Slip-fall accidents in Miami are among the most common causes of personal injuries. While victims may be tempted to downplay the incident, these injuries can have long-term impacts on your health and financial security. Our Miami slip and fall lawyers explain how to hold negligent property owners accountable and get the maximum amount of compensation.
Protecting Your Rights In A Miami Slip And Fall Accident Claim
Slips and falls are no minor accidents. According to Florida Health Charts, they claim the lives of nearly 170 people in Miami-Dade County each year. They often happen in public places, such as grocery stores, shopping malls, nightclubs, resorts, gyms, office buildings, local parks, and medical facilities. Dangerous conditions, such as wet floors, damaged carpeting or tile, uneven walkways, and lack of proper lighting are often to blame.
Property owners and managers can be held liable for failing to maintain the premises and not warning visitors about potential hazards. To protect your rights in filing a claim, take these steps:
Report the incident to onsite security, the police, the property owner, or other authorities immediately;
Make sure an accident report is filed and includes the time, the exact location, and the name of everyone involved;
Gather evidence at the scene, such as photos, videos, and contact information for witnesses;
Seek medical care for your injuries, regardless of severity and whether you are exhibiting any symptoms.
Maximizing Compensation for Slip and Fall Injuries In Miami
Broken bones, sprained or torn muscles and tendons, and serious back, neck, and head injuries are all common after slip-and-fall accidents in Miami. These can result in tens of thousands of dollars in medical expenses, in addition to lost wages and other costs.
Insurance policies the property owner has in place can help cover your expenses. Follow these steps to maximize your compensation:
Follow all of your doctor's instructions regarding testing, treatment, aftercare, and work or activity restrictions;
Keep copies of all medical records and receipts;
Avoid making statements about your accident or your injuries on social media;
Contact our Miami slip and fall lawyers before making statements to insurers or accepting any settlements.
It can take months to determine the full extent of harm suffered due to a slip and fall in Miami. Unfortunately, it is not uncommon for insurers to dispute claims or pressure victims to accept immediate settlements for less than what they deserve.
Be aware that instead of dealing with these companies, you may be entitled to file a slip-and-fall lawsuit against the property owner through the Miami-Dade County Civil Court instead. This is often the most effective way to maximize your compensation.
Request A Consultation Today With Our Miami Slip and Fall Lawyers
To get the maximum amount you are entitled to for slip and fall injuries in Miami, request a consultation with Pita Weber & Del Prado. We provide the trusted legal guidance and professional representation you need in filing a claim. Call 305-670-2889 or contact our Miami slip and fall lawyers online today.
Sources:
flhealthcharts.gov/ChartsDashboards/rdPage.aspx?rdReport=Death.Dataviewer&cid=0103
miamidadeclerk.gov/ocs/