Safe Driving Tips To Prevent Miami Truck Accidents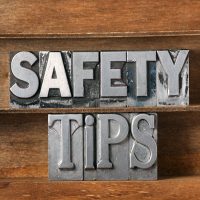 Miami is a hub of activity. Commercial truck drivers are a common sight on local highways and interstates. Unfortunately, this increases the risk of truck accidents in Miami, which can result in devastating personal injuries.
At Pita Weber Del Prado, we act as a strong legal ally on the side of victims and their families, helping them get the compensation they are entitled to. To help prevent these types of crashes, we encourage you to be aware of the hazards and to follow some simple safe driving tips.
Common Causes Of Miami Truck Accidents
The Florida Department of Highway Safety and Motor Vehicles (FLHSMV) reports that close to 8,000 truck accidents in Miami-Dade County happen each year. This is significantly more than any other area across the state. When a crash happens, the massive size and weight of most commercial vehicles protect the truck driver. Sadly, other motorists involved typically suffer the most severe injuries.
In many cases, negligence on the part of the truck driver or the company they work for is to blame. Common causes of Miami truck accidents include:
Aggressive driving, such as speeding, tailgating, improper passing, and failing to yield;
Improper loading practices, which increase the risk of rollover truck accidents;
Overscheduling, which can cause drivers to be excessively tired and increases the risks of falling asleep behind the wheel;
Driving under the influence, which may include alcohol, illegal drugs, or prescription medication;
Failure to provide proper truck maintenance, resulting in brake failure, tire blowouts, and other mishaps that can make truck accidents more likely to occur.
Steps To Reduce Your Truck Accident Risks
When sharing the road with tanker trucks, tractor-trailers, or other commercial vehicles, be aware of the hazards and take steps to protect yourself. The Federal Motor Carrier Safety Administration (FMCSA) recommends the following:
Keep out of no-zones: Truck no-zones are large blind spots directly in front, in the back, and along both sides of the truck, which cause motorists to disappear from the trucker's view.
Give them space: In addition to staying out of no zones, realize that commercial vehicles need additional time and space for stops, making turns, or maneuvers.
Avoid abrupt stops: Do your best to avoid abrupt stops when a truck is behind you. Be mindful of cutting them off when passing or in other situations.
Pay attention and keep both hands on the wheel: Driving alongside a truck is serious business. Pay attention, avoid distractions, and keep both hands on the steering wheel at all times.
Get Our Miami Truck Accident Lawyers On Your Side
Truck accidents in Miami can result in devastating personal injuries. Trucking companies typically have teams of attorneys on their side, ready to defend them against claims. To protect your rights, get Pita Weber Del Prado on your side. Our Miami truck accident lawyers fight to get you the compensation you need to recover. To request a consultation, call 305-670-2889 or contact our office online today.
Sources:
flhsmv.gov/pdf/crashreports/crash_facts_2020.pdf
fmcsa.dot.gov/sites/fmcsa.dot.gov/files/docs/ourroads/80251/driving-safely-around-cmvs.pdf