4 Elements of Negligence in Florida's Personal Injury Law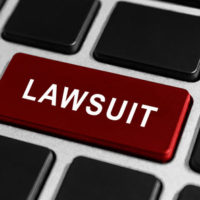 If you have been injured because of someone else's fault and think that you only need to prove that the other party was negligent to recover damages, you are wrong. Under Florida's personal injury law, there are four elements of negligence that must be established in order to obtain compensation for your injuries.
For the purposes of personal injury law, the term negligence encompasses not only negligent conduct but also behaviors that can be classified as careless or reckless. Below, we provide some general information about the four elements of negligence in Florida's personal injury. For more information, schedule a free consultation with one of our knowledgeable personal injury attorneys at Pita Weber Del Prado.
Four Elements of Personal Injury Negligence in Florida
If you have been injured in a car accident, slip and fall incident, or any other accident resulting from the negligence of another person or entity, you may be able to recover damages if you can establish the four elements of negligence:
The other party owed you a duty of reasonable care;
The defendant (the responsible party) breached this duty;
Their breach was the proximate cause of your injuries; and
You suffered damages and losses because of your injury.
Florida's Comparative Fault Doctrine and Elements of Negligence
Proving the aforementioned elements of negligence is half the battle. Your total amount of compensation may be reduced if the other party can prove that your own negligence contributed to your injury. Florida follows the comparative fault doctrine, which reduces injured parties' recoverable damages in accordance with the percentage of fault assigned to them.
For this reason, it is important to hire a personal injury attorney to help you (a) establish the four elements of negligence and (b) maximize the total amount of compensation by challenging the other party's claim that you were partially at fault for your injury.
Here's how Florida's comparative fault doctrine works. Let's say you were injured in a car accident because another driver was distracted and speeding at the time of the collision. However, investigation shows that you were also speeding when the crash occurred. As a result, a judge determines that you were 20% to blame for the collision, which means your total compensation would be reduced by 20%.
What Damages Are Available in My Personal Injury Case?
After establishing the four elements of negligence, it is important to calculate your damages to determine the value of your personal injury claim. In Florida, you may be able to seek compensation for:
Medical bills
Loss of income
Pain and suffering, mental anguish, and other non-economic damages
Diminished quality of life and other damages
In Florida, you must seek compensation through your own Personal Injury Protection (PIP) coverage and exhaust your policy limit before you can seek additional compensation through a lawsuit. Thus, it does not matter who was at fault for your injury when obtaining compensation through your PIP coverage.
Contact a Miami personal injury attorney at Pita Weber Del Prado to establish the four elements of negligence in your case and recover additional damages. Call at 305-670-2889 for a free case review.
https://www.pwdlawfirm.com/personal-injury/can-you-sue-for-emotional-distress-in-a-florida-personal-injury-case/