What Happens if I'm Injured in a Car Accident Without Insurance?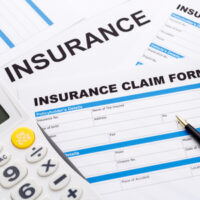 Florida law requires motorists to maintain auto insurance coverage for the duration of the registration period of their driving privilege. Despite the mandatory auto insurance, Florida leads the nation as the state with the highest number of uninsured motorists. According to the Insurance Information Institute (III), 26.7% of Florida motorists drive without insurance.
But what happens if you get into a car accident without auto insurance? Are you still entitled to compensation for your damages and losses? It is essential to consult with a Miami car accident attorney to determine your compensation options if you have been injured without insurance.
Florida is a No-Fault Insurance State
Like some other states, Florida is a no-fault insurance state. It means that motorists are responsible for maintaining insurance to cover their own losses and damages in the event of a motor vehicle accident.
No-fault insurance requires drivers to pursue compensation through their own insurance company. Thus, if you have auto insurance coverage and get into a car crash, you should file a personal injury claim with your own insurer rather than the at-fault party's insurance company.
Florida law requires all motorists to carry $10,000 in mandatory Personal Injury Protection (PIP) coverage. Without a valid insurance policy, you risk facing penalties for driving without insurance, including a suspension of your driver's license, not to mention that you will have a hard time seeking compensation for your injuries in the event of a car crash.
Does It Matter Who Caused the Car Crash?
Although Florida is a no-fault insurance state, it is still important to establish fault, especially if one of the drivers does not have auto insurance coverage.
If you do not have insurance but were deemed at fault for causing the crash, the injured party may sue you to recover additional damages if they exhaust their own PIP insurance coverage.
If the other driver was at fault for causing the collision, you might be able to recover damages even if you have no insurance. However, it is vital to consult with an attorney to pursue compensation.
What if I Do Not Have Proof of Insurance?
If you are involved in a car accident but do not have proof of insurance (though you are insured), you can still seek compensation for your injuries and damages. While you may face a citation for failing to provide proof of insurance at the scene of the car crash, your attorney would still help you recover damages.
What to Do After a Car Accident Without Insurance?
It is important to speak with an attorney as soon as possible after being involved in a car accident without insurance. Driving without insurance can make it difficult to obtain fair compensation for your injuries and losses.
Fortunately, a skilled lawyer can help explore your compensation options even if you are uninsured at the time of the accident. Schedule a consultation with our car accident lawyers at Pita Weber Del Prado to discuss your particular situation. Call 305-670-2889 for a consultation.
Resource:
iii.org/fact-statistic/facts-statistics-uninsured-motorists
https://www.pwdlawfirm.com/uncategorized/are-hold-harmless-agreements-valid-in-florida/