What is a Cause of Action in Florida's Personal Injury Cases?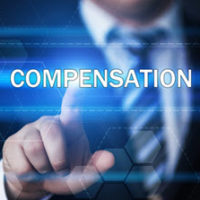 Under Florida law, accident victims must prove a bundle of facts that support their personal injury claim in order to seek compensation. The collection of facts is known as a "cause of action."
When an injured person is able to successfully establish a cause of action, they are entitled to compensation. However, it is advised to contact a knowledgeable personal injury lawyer to help you gather evidence and strengthen your claim.
A cause of action in personal injury cases
A cause of action can originate from:
A defendant's wrongful act or omission
Breach of duty
Violation of rights
Basically, if there is a cause of action, the injured party is entitled to recover damages from the at-fault party. Most personal injury claims are based on the defendant's breach of duty due to negligence.
When seeking compensation for their injury, the injured party should file a complaint in which they summarize all the facts of the case to establish a cause of action.
The complaint should detail why the defendant's conduct constitutes negligence and how it led to the plaintiff's injury. The complainant should also specify the amount of damages they are seeking.
How to prove a cause of action?
Florida law recognizes four elements that must be established in order to prove a cause of action and recover damages from a negligent party. When an injured person claims that their injury is stemming from the defendant's negligence, they have a burden to prove these four elements:
Duty of care. The first element is to establish that the defendant owed a duty to the plaintiff at the time of the accident. For example, the other party may have to adhere to the standard of reasonable care.
Breach of duty. In order to prove this element, the plaintiff must show evidence that the defendant's conduct fell below the applicable standard of care due to their negligence.
Causation. The third step is to establish a link between the defendant's breach and the plaintiff's injury and damages. In order words, you need to prove that your injury was the result of the defendant's negligence.
Damages. If you can prove the third element, you will most likely be able to prove the fourth one as well. You need to demonstrate proof that your injury resulted in any financial damages and non-economic damages.
Note: Different causes of action have different time limits for bringing a lawsuit. For example, under Fla. Stat. § 95.11, the statute of limitations for a negligence-based personal injury lawsuit is four years from the accident date.
Schedule a free consultation with a Miami personal injury attorney
In order to successfully recover damages for your injury, you need to identify the right cause of action. Choosing a cause of action is case-specific, which is why it is advised to consult with a knowledgeable personal injury attorney to review your particular case.
You can schedule a free initial consultation with our Miami personal injury lawyers at Pita Weber Del Prado to discuss your unique case and guide you through the process. Call 305-670-2889 today.
https://www.pwdlawfirm.com/insurance/4-things-to-watch-out-for-when-talking-to-the-insurance-claims-adjuster/