For Grieving Families, Punitive Damages Provide Justice In Miami Wrongful Death Claims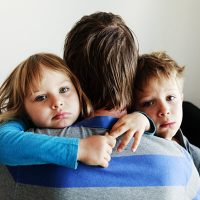 Wrongful death in Miami happens due to negligence on the part of others. Grieving families are left devastated and often feel deprived of justice for their loved one, whose life was needlessly cut short. Seeking punitive damages through a wrongful death lawsuit in Florida can provide some consolation in these tragic cases.
When Another Person's Negligence Is Responsible For A Loved One's Death
According to the Centers for Disease Control and Prevention (CDC), accidental injuries are one of the leading causes of death in Florida, claiming the lives of more than 16,000 people each year. Negligence on the part of others is often to blame.
Negligence means taking actions that put others at risk or failing to take reasonable precautions to prevent potentially fatal injuries. In cases of wrongful death in Miami, common causes include:
Motor vehicle accidents, due to reckless driving;
Slips and falls or getting struck by objects, due to property owner negligence;
Dangerous products, for which manufacturers, designers, and others can be held liable;
Fires, accidental drownings, poisonings, and other so-called 'accidents' for which others are to blame.
Getting Justice Through A Wrongful Death Claim In Miami
When someone passes due to negligence on the part of others, criminal charges may or may not be filed in the case. In either situation, filing a wrongful death lawsuit can provide a sense of justice. Those entitled to file a wrongful death claim in Miami may include spouses of the victim, their children, parents, grandparents, or anyone otherwise entitled to inherit from their estate.
Under the Florida Statutes, you have the right to seek economic damages from the at-fault party, which can help cover outstanding medical expenses, lost wages, and funeral costs. You may also be entitled to non-economic damages, compensating you for pain, suffering, loss of companionship, and lost enjoyment in life.
If the at-fault party's actions were particularly willful and negligent, such as car accidents due to a high blood alcohol content (BAC) limit or premises liability claims in which there were flagrant public safety violations, you may also be entitled to punitive damages. These serve several purposes:
They punish the at-fault party for their actions;
They provide additional compensation, representing as much as two or three times the total amount of other damages awarded;
Punitive damages send a public message to others and discourage them from engaging in similar behavior.
Reach Out To Our Miami Wrongful Death Lawyers Today
Nothing can make up for the unexpected loss of a loved one or ease the sense of grief their survivors' experience. However, punitive damages provide a sense of justice, the compensation you need moving forward, and help prevent others from experiencing the same heartbreak.
At Pita Weber Del Prado, we provide the caring support and professional legal representation you need during this difficult time. To find out if punitive damages may be available in your case,  call 305-670-2889 or contact our Miami wrongful death lawyers online today.
Sources:
cdc.gov/nchs/pressroom/states/florida/fl.htm#lcod
leg.state.fl.us/statutes/index.cfm?App_mode=Display_Statute&URL=0700-0799/0768/Sections/0768.21.html