Working with Dedicated People in the Medical Profession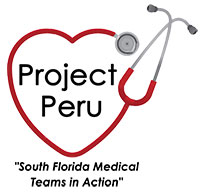 Skip Pita and Shannon Del Prado started Project Peru with the direct participation and support of the Coral Gables Congregational Church. Project Peru is a Miami-based volunteer organization that provides free surgical services to the indigenous of Peru. Since 2008, four Project Peru medical teams have travelled to Peru and have performed over 175 surgeries. The teams have been in the areas of: Gynecological Surgery, Orthopedic Surgery, and Plastic Surgery. In June 2012, the Plastic Surgery Team returned from its third trip to Peru. 66 surgeries were performed. These included cleft lip and pallate patients, burn victims, ear reconstructions, and other types of life-changing surgeries.
At Pita Weber & Del Prado, we advocate for justice. And for us, Project Peru fulfills many core principles. Among them, three are critically important to our firm. First, Project Peru provides health care in a remote part of the world where people would otherwise have none. Second, Project Peru destroys the notion that Miami lacks volunteerism. And finally, Project Peru improves the image of our country in the world community.
We are proud to be associated with the excellent doctors and nurses in Miami that are involved in Project Peru. The doctors include Dr. Anthony Cardella, Dr. Byron "Pat" Pazmino, Dr. Daniel Kalbac, Dr. Gabriel Salloum, Dr. Emery Salom, Dr. Miguel Cobas, Dr. Ferne Braveman, Dr. Balazs Horvath, Dr. Michael Diaz, and Dr. James Voglino. Project Peru's volunteer nurses have come from Doctors' Hospital, Baptist Hospital and Miami Children's Hospital. Special Thanks to the to the supernurses: Amie Roberts and Yoly Roque.
Skip Pita and Shannon Del Prado also help raise money for Joe Theismann's Childrens Charity.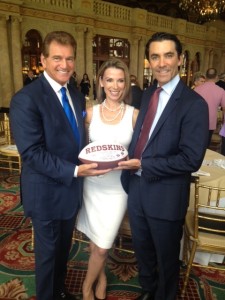 Randy Weber is a member of the Board of Directors for Assistance to the Elderly, the Board of Directors of Miami-Bridge Youth and Family Services, an area coordinator for the Big Brother/Big Sister Program, a project coordinator for Hands on Miami, a Guardian Ad Litem Lawyer, participates in the Dade County Bar Association pro-bono program "Put Something Back" and the E-Mentoring program, coaches the Dade County Bar Association High School Mock Trial Team, is a financial contributor to the Voices for Children Foundation, Inc. and a Florida Bar Grievance Committee Chairman. He will soon be a member of the Executive and Development Committee for Special Olympics in Miami-Dade.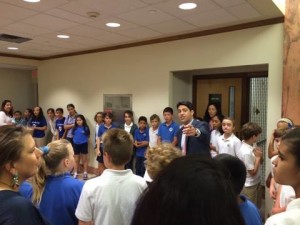 Rosanna Molinari Weber is grateful for all the wonderful opportunities that our great country has afforded her, but continues to maintain close ties to her country of origin, Ecuador, S.A. Most recently, Rosanna has been active in the Ecuadorian-American Chamber of Commerce (former vice president), the Bi-National Chamber of Commerce and Fundacion Chichi Puig (former Secretary and President), a charity whose purpose is to aid underprivileged Ecuadorian families.
Area Stage Company. PWD believes that theatre is vital to the Miami community. Since 2018, Skip Pita has served on the Board for Area Stage Company. Area Stage is an award-winning professional theatre company and conservatory. Area Stage produces world-class live theatre and musicals in all age groups, from children to adult. Area Stage has professional classes and workshops. And most importantly, Area Stage has an Inclusion Theatre Program for our community members with special needs who want to be involved in theatre. Area Stage has been a part of the Miami community for 30 years and is one of South Florida's most influential theatre companies. PWD is proud to be a part of Area Stage. To learn more about Area Stage, upcoming performances, and opportunities, please visit their website https://www.areastagecompany.com.