Despite Prohibitions, Street Racing Remains A Dangerous Problem In Miami-Dade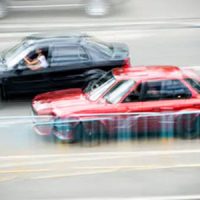 Flashing, high-powered sports cars are a status symbol for many in Miami. Unfortunately, rather than merely show them off on city streets, some engage in street racing and other dangerous activities. Despite the passage of a recent Florida House bill prohibiting the practice, this type of behavior remains popular and puts residents at risk. Serious and potentially life-threatening car accidents can occur as a result. Find out more about the problem and the efforts of lawmakers to put a stop to it.
Thanksgiving Car Accident In Miami-Dade Attributed To Street Racing
A Thanksgiving Day car accident in North Miami-Dade County has left three people injured. Police reports claim that street racing is responsible for the crash.
According to a News 7 Miami report, it happened at roughly 4:00 p.m. in the Brownsville neighborhood, on Northwest 27th Avenue and 53rd Street. Witnesses say a blue Dodge Charger came speeding down the street racing another driver when it became airborne. As the driver lost control of the vehicle, it hit a median strip and a column underneath the Metrorail before crossing into the northbound lanes and landing in a convenience store parking lot across the street.
The driver of the vehicle was injured in the crash, as were two innocent bystanders in the convenience store parking lot. Typically a busy place and a haven for the homeless in our area, the holiday likely prevented the injury toll from being worse. Police are continuing to search for the other driver involved and have not announced what charges will be filed in the case.
House Bill Bans Street Racing And Other Dangerous Stunt Driving
Street racing is unfortunately popular in our area, despite the risks. Speeding not only increases the risks of car accidents in Miami but also the chance of serious and potentially fatal injuries.
In response to the problem and in an effort to protect public safety, Florida lawmakers recently passed House Bill 399. It is a comprehensive piece of legislation that targets dangerous stunt driving behaviors on roads, highways, and in parking lots throughout the state. Prohibited activities include:
Street racing;
Drag racing;
Street takeovers;
Stunt driving;
Speed competitions and contests.
The bill also penalizes passengers in vehicles engaged in the above behavior, spectators watching drag races or other competitions, spectators, and anyone coordinating, filming, or taking pictures of the incident. Those in violation are subject to misdemeanor criminal charges, fines up to $1,000, driver's license suspension, and impoundment of their vehicle. They can also be held liable for injuries suffered by others in a car accident claim.
Contact Our Miami Car Accident Lawyer
If you or someone you love is injured in a crash, reach out to Pita Weber Del Prado. We determine who is responsible, so you can get the compensation you need to recover. Call 305-670-2889 or contact us online and request a consultation with our Miami car accident lawyer today.
Source:
wsvn.com/news/local/miami-dade/witness-says-driver-of-charger-injured-in-brownsville-wreck-was-racing-before-crash-2-others-hurt/
flsenate.gov/Session/Bill/2022/399/?Tab=BillHistory