Types of Medical Evidence Used to Win Car Accident Lawsuits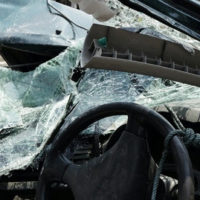 Driving on a daily basis is a necessity of life for most Americans. Outside of a few large cities, cars are the only available and reliable transportation option, but this method of travel also brings with it the inherent risk of sustaining a serious injury in a car accident. This risk should not deter people from using their vehicles, but it does impose the obligation on all drivers to operate their cars responsibly. Most people can expect to be in three to four car accidents during their lifetime. Thankfully, most accidents are not fatal, but that does not mean they are without injury. The cap on the payment of medical claims of $2,500 in standard Florida auto insurance policies almost ensures that anyone with an injury beyond bumps and bruises will have unpaid medical bills. If a serious injury occurs, costs can easily run into the tens of thousands of dollars. Because of the large sums at stake in many auto accident cases, assembling the right kind and sufficient amount of evidence to support a negligence claim is crucial to success. Evidence needs to prove two main issues: the other party was at fault for the collision, and the plaintiff was injured in the crash. A discussion of the types of medical evidence relevant to proving car accident injury cases, and how to document and collect this information, will follow below.
Evidence at the Scene
Winning a car accident lawsuit based on claims of negligence will require evidence showing a person's physical injuries, and documentation of this information can begin immediately following the accident. Taking photos of the accident scene, including any injuries suffered, is important to preserving this information before it is altered by a police investigation or medical treatment. In addition, any eyewitnesses and individuals directly involved in the accident should be questioned about what they saw or experienced, because testimony from eyewitnesses at trial can give the jury valuable information about the immediate effects of the accident on the plaintiff. Police reports provide an official account of the accident and its aftermath, including which party the police officer believed was at fault and any response by emergency medical personnel. Establishing fault is not always easy to do, but a police report pointing blame at the other driver is a strong piece of evidence on this issue.
Additional Sources of Evidence
Other critical sources of evidence important to establishing the presence of a serious injury are medical reports and billing statements. Medical records will outline a plaintiff's injuries at different points in time, which is important if the full severity of the injury was not recognized at the initial examination. These records can also show the long-term effects of the harm on the injured party's daily life and ability to work. Specifically, the plaintiff will need to gather information on:
hospital visits;
medical diagnoses;
medical tests or procedures; and
prescribed medication.
Finally, billing statements are necessary to establish the amount of damages the defendant should be liable to pay, as well as providing supporting corroboration of the medical treatment received.
Get Legal Advice
If you were injured in a car accident, do not assume the other driver cannot be held legally responsible. The facts of each accident are unique, and should be evaluated by a personal injury lawyer to if a legal claim exists. The Miami law firm of Pita Weber Del Prado knows how to put together a strong case, and will fight to get you the compensation you deserve. Contact the office today for a free consultation.
Resource:
asirt.org/initiatives/informing-road-users/road-safety-facts/road-crash-statistics