Follow Our Safety Tips To Reduce The Risks Of Boating Accidents In Miami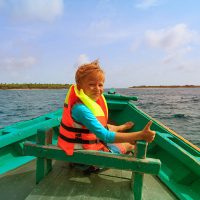 With the worst of the cooler winter weather behind us, many people are spending more time on the water. Boating is one of the most popular hobbies in Miami among locals, part-time residents, and vacationers, but it does pose significant risks. One wrong move or mistake can cause serious personal injuries for you and others nearby. To help prevent boat accidents in Miami, follow our safety tips.
Preparation Plays An Important Role In Miami Boat Safety
Whether you are an experienced Miami boater or fairly new to local waters, it is important to make safety a top priority. According to the Florida Fish and Wildlife Commission (FWC), our state has the highest rate of boating accidents in the country. More than 800 occur each year, resulting in serious and often life-threatening personal injuries for people involved.
One of the first steps in protecting yourself and your passengers against boating accidents in Miami is to ensure you are properly prepared prior to heading out on the water. Taking these steps plays an important role in helping reduce the risks to you and others:
Take a boating safety course: The FWC maintains a list of all approved boating safety courses.
Know boating safety rules and regulations: Boating regulations are listed on the FWC website.
Familiarize yourself with local waters: Talk to experienced boaters at local docks to find out some of the unique hazards in our area.
Take standard safety precautions: This includes making sure your boat is well-maintained, checking it prior to each trip, and having enough approved flotation devices for all passengers on board.
Play It Safe On The Water
Miami-Dade County warns that accidental drowning is one of the biggest risks among boaters and in nearly 90 percent of all cases, victims were not wearing life jackets. Wearing one or keeping it nearby and easily accessible at all times helps to reduce the risks. Other ways to play it safe on the water and avoid potentially serious boat accident injuries include:
Avoid overindulging in alcohol: Boat captains or anyone else in charge of operating the boat should avoid any amount of drinking. As a passenger, avoid overindulging, which increases injury risks.
Slow down: Be aware of how speeding increases the risks for you and other boats in the area.
Pay attention: Keep your eyes peeled when moving on the water. If you want to socialize, drop anchor somewhere safe.
Use caution when swimming: Never jump off or attempt to board a boat from the water while it is running. When swimming, steer clear of propellers and other boats in the area.
Contact Our Miami Boat Accident Lawyers
At Pita Weber Del Prado, we represent victims of boat accidents in Miami and their families. If you or someone you love is injured, we help you hold those at fault accountable so you can get the compensation you deserve. Call 305-670-2889 or contact our Miami boat accident lawyers online to request a consultation today.
Sources:
myfwc.com/boating/safety-education/accidents/
myfwc.com/boating/safety-education/
miamidade.gov/global/fire/safety-boats.page