4 Things to Avoid Saying After a Car Accident in Florida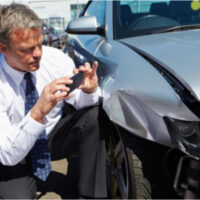 Dealing with a car accident can be a stressful and confusing experience. If it is your first time getting into a car crash, you may not know all the things that you should and should not do after the accident.
Unfortunately, many people who were involved in auto accidents make the mistake of saying unnecessary and compromising things to the other party involved. While you do need to talk to the other party involved to exchange insurance and contact information, there are certain things you should avoid saying following the car crash.
Do NOT Say These 4 Things After a Car Crash
The following four phrases may negatively affect your personal injury claim, as the things you say to the other party, the police officer, or the insurance adjuster can impact your ability to obtain compensation.
Some things you say following a car crash may inadvertently hurt your claim or may even result in the denial of your claim. If you have just been involved in a car accident in Miami or elsewhere in Florida, avoid saying the following things:
Apologizing or Saying I'm Sorry
For many people who have just been in a stressful situation, apologizing can be a normal reaction even if they are not to blame for the crash. Unfortunately, apologizing or saying "I'm sorry" after an auto accident can be viewed as an admission of guilt and could be used by the insurance company to deny or undervalue your personal injury claim.
Saying That the Crash Was Your Fault
While admitting fault is the last thing you should do at the scene of a car crash, some people say that the accident was their fault out of anxiety, stress, or when just trying to be nice and friendly. Phrases that start with "I should not have…" could also be considered an admission of fault.
Saying That You 'Feel Fine'
Often, people who have just been in a car accident tell the other party involved that they are okay or fine. However, doing so can hurt your personal injury claim in the long run. The insurance company is likely to argue that your injury is not severe enough if you said that you felt "fine" following the crash.
In fact, even if you feel fine immediately after the collision, the symptoms of your delayed injury might take days, weeks, or even months to manifest itself. In this regard, it is vital to seek medical attention and avoid making assumptions about your condition at the scene of the crash.
Speculating About the Crash
When discussing your car accident with anyone at the scene of the crash, it is best to avoid speculating about what could have caused the accident. When you try to speculate about the causes or factors that might have contributed to the crash, your words can be used against you to blame you for the collision.
It is advised to contact a Miami car accident attorney immediately after the crash. An experienced attorney will help you protect your legal rights and handle all communications with the insurance company, the other party involved, their lawyers, and other parties. Contact Pita Weber Del Prado to schedule a consultation and discuss your case. Call at 305-670-2889.
https://www.pwdlawfirm.com/auto-accidents/6-warning-signs-that-could-indicate-delayed-car-accident-injuries/