Aggressive Driving: How To Avoid This Common Cause Of Car Accidents In Miami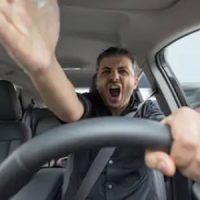 Motor vehicle traffic in Miami can be a nightmare and drivers can easily lose their cool. Honking, making hand gestures, and others behaving in a rude and aggressive manner towards other drivers is unfortunately common. It also increases car accident risks. Our Miami car accident lawyers represent clients injured in these cases, helping them hold at-fault drivers accountable for their actions. Find out more about aggressive driving and how to avoid it.
Miami Car Accidents: Aggressive Driving A Common Cause
Traffic is legendary throughout the city and car accidents are common, but it is not only drivers in downtown Miami who are at risk for crashes and collisions. According to the latest statistics from the Florida Department of Highway Safety and Motor Vehicles (FLHSMV), close to 52,000 car accidents in Miami-Dade County happen each year. Aggressive driving behaviors are often an underlying factor, if not the direct cause of these accidents.
Aggressive driving is any type of inconsiderate and hostile behavior towards others on the road and puts you, your passengers, and other motorists at risk. Common examples include:
Driving over the speed limit;
Going too fast for road, weather, or traffic conditions;
Following too closely and tailgating other drivers;
Failing to yield in intersections;
Not taking turns merging in areas under construction or at highway exit/entrance ramps;
Improper passing and cutting other drivers off;
Racing, revving your engine, and otherwise behaving rudely and aggressively towards others.
Aggressive driving not only makes car accidents more likely to happen-it can also increase the risk of serious and potentially life-threatening personal injuries.
Reduce Your Aggressive Driving Risks 
To reduce the risks of aggressive driving-related car accidents in Miami, drivers are encouraged to keep their cool on the road. The American Automobile Association (AAA) recommends these tips:
Avoid being in a hurry and allow for traffic when commuting or driving to other destinations;
Follow all traffic signs and signals;
Come to a complete stop at stop signs and intersections;
Take turns merging onto major roads;
Use turn signals and other indicators when changing lanes;
Take deep breaths if you feel yourself getting aggravated;
Keep safety first and foremost in your mind.
If you encounter an aggressive driver on the road, do not engage. Refuse to respond to rude gestures or challenges and slow down, allowing them to pass. If you feel you are in danger, pull over and call 911. If a crash occurs, call police and avoid confronting the driver yourself.
Contact Our Miami Car Accident Lawyers
Accidents caused by aggressive drivers can leave you with serious personal injuries and facing thousands of dollars in medical bills and lost wages. Why should you have to pay these costs when the actions of other drivers are to blame? At Pita Weber Del Prado, we help you hold aggressive drivers accountable. Call 305-670-2889 or contact our Miami car accident lawyers online and request a consultation today.
Source:
flhsmv.gov/pdf/crashreports/crash_facts_2020.pdf