Local Rapper One Of Three Killed In Fiery Miami Car Accident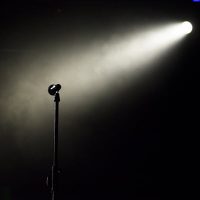 A local rapper with a large and loyal Instagram following was one of three people killed in a recent single-vehicle car accident in Miami.  The tragedy raises two serious issues in the aftermath. The first is how likely it is for a car to burst into flames after a crash. The other concerns the rights of passengers and surviving family members in filing a claim.
Car Bursts Into Flames After Striking A House In Miami 
According to a May 26, 2022 NBC 6 South Florida News report, three people were killed in a recent fiery car accident in Miami. The crash happened during the early morning hours in the 300 block of Northeast 82nd Street. Police reports state that the three victims, a local 23-year-old rapper driving the vehicle and two young women, were at a club earlier and were apparently on their way home.
Witnesses state the young man was speeding when he lost control of the vehicle, went off the road, and crashed into a home on the street. The car burst into flames, trapping all three victims inside. Two of the five people in the house ended up suffering personal injuries as well.
Fire is a serious concern in any type of car accident and increases the likelihood of severe and potentially fatal injuries. According to State Farm Insurance, car fires often happen due to the following causes:
Faulty electrical wiring;
Leaking gas or engine fluids;
Sparks from the crash hitting the gas tank;
General problems with the fuel system.
All of these problems can happen due to defective automotive systems or parts. As a result, when a car accident-related fire occurs and victims suffer serious personal injuries, the vehicle or parts manufacturer may be liable in a claim.
Seeking Compensation For A Single-Vehicle Car Accident In Miami
Single vehicle car accidents are common in Miami and often happen due to reckless actions on the part of the driver. When passengers suffer personal injuries as a result, they have the right to hold them accountable in a claim. This may involve one of three scenarios:
Passengers are injured in a crash: Victims may be entitled to file an insurance claim against the driver's policy or a car accident lawsuit through the Miami-Dade County Civil Court.
Passengers perished in the crash: If passengers were killed in a single-vehicle car accident in Miami, their surviving family members may be entitled to file a wrongful death claim, seeking compensation for medical expenses, funeral costs, lost wages, and pain and suffering.
Passengers and the driver were killed in the accident: In this case, surviving family members may be entitled to compensation either from the driver's estate or other parties involved, such as negligent auto manufacturers. 
Reach Out To Our Miami Personal Injury Lawyer 
At Pita Weber Del Prado, we help victims of car accidents and their families get the compensation they are entitled to in a claim. To discuss your case, call 305-670-2889 or contact our Miami car accident lawyer online today.
Sources:
nbcmiami.com/news/local/local-rapper-among-3-killed-when-car-slammed-into-miami-home/2770539/
statefarm.com/simple-insights/auto-and-vehicles/car-fire-what-to-do-if-it-happens-to-you
www2.miami-dadeclerk.com/ocs/