Who Is At Fault In A Car Accident Caused By Sun Glare?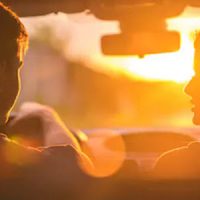 Motorists in Florida are used to driving in different weather conditions, including sun glare. Sun glare refers to sunlight obstructing a driver's windshield during sunrise and sunset hours. When the sun is at an angle that creates blinding glare for drivers, sun glare accidents are bound to happen.
But can you blame sun glare for your car accident? The short answer is "no." If sun glare caused or contributed to your car crash in Miami or other parts of Florida, you cannot avoid liability for the accident.
The rationale behind this is simple. If your accident occurred due to sun glare, there were steps you could take to reduce or avoid the accident since sun glare is anticipated every day when the sun is low in the horizon.
It is advisable to discuss your case with a skilled Miami car accident lawyer to determine liability in your sun glare crash.
Liability for Sun Glare Accidents in Florida
Florida drivers are no strangers to sunny weather. They are also no strangers to being blinded by the sun. However, if you were blinded by the sun and, as a result, crash into another vehicle, you would not be excused from liability. Some of you may wonder, "How can I be blamed for the car accident if I couldn't see properly because of the sun glare?"
In Florida, there is no law that would waive car accident liability because of sun glare. Even if sun glare became the primary cause of your car crash, you and the other driver involved have a duty to drive safely and exercise due care regardless of the weather conditions. Due care varies depending on weather and road conditions.
In other words, motorists are reasonably expected to understand that sunlight may affect their ability to see the road when driving, which is why the law requires them to take reasonable precautions to prevent accidents.
Keep in mind that Florida adopted a pure comparative negligence standard, which means several parties may be held liable for an accident. In a sun glare crash, both drivers may be deemed liable for the accident. That is why you need to consult with a skilled attorney to assess each party's degree of fault.
7 Steps to Take to Avoid Sun Glare Accidents in Florida
Unlike extreme weather conditions, sun glare is not defined as an Act of God that makes it impossible for a driver to control their vehicle. After all, a driver can take several precautions to avoid sun glare accidents, including:
Wear Polarized Sunglasses
Remove reflective objects from your dashboard
Use sun visors
Clean your windshield
Change your route to avoid being blinded by the sun (remember: the sun rises from the east in the morning and sets in the west
Drive at a different time
Reduce your speed or pull over and wait until the blinding sun no longer affects your ability to see
Speak with our team of dedicated and skilled car accident lawyers at Pita Weber Del Prado to determine liability in your sun glare accident in Florida. Call 305-670-2889.