Baby Products Can Cause Significant Injuries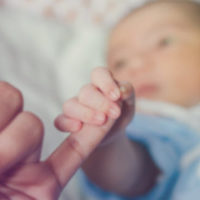 Although giving birth to and raising a child is generally considered to be the most rewarding aspect of adulthood, it comes with a high level of stress. Primary among these stress-inducing factors is the child's safety. With a plethora of baby products on the market, both for the child's amusement and for helping parents, these products can be a tremendous help in the development and rearing of a child. However, like all products, there is a risk involved in their use, and some products cause injury and death. The problems may be improper design, incorrect assembly, and the failure to provide adequate warnings of potential dangers. Retaining the services of an experienced product liability attorney can be key to recovering compensation for a child's injuries. Recently, a study has emerged, illustrating the dangers of baby walkers, alleging that, although decreasing, injuries resulting from baby walker use are still sending children to emergency rooms across the country. A discussion of product liability claims in Florida, especially as they relate to children, will follow below.
Product Liability
As alluded to above, product liability claims typically involve one of the following three types of allegations:
Design Defects. In this type of product liability claim, the design of a product, as opposed to its use, makes the product inherently unsafe for its intended use. It is important to note that, for this type of claim to proceed, the product must be unsafe for its intended use, not unsafe for any or other uses. Consequently, alleging that a knife or a firearm is unsafe will not be successful, as they are not unsafe for their intended uses (for cutting food and for personal protection, respectively).
Manufacturing Defects. In this type of product liability claim, although the design of the product is safe, the product was manufactured in an unsafe manner for its intended use. An example of such a claim is a baby stroller that is made with inferior metal, causing it to collapse when a child of average weight is placed in the seat.
Warning Defects. In this type of product liability claim, although both the design and manufacture of a product may be safe, the manufacturer has failed to warn the consumer about inherent dangers of the product when used as intended. An example of one of these claims is a failure of a manufacturer to warn the consumer not to use a baby walker near an open stairwell.
Under Florida law, if a product injures a consumer (or his/her child) while being used as intended, the manufacturer will be held strictly liable for any injuries caused. Further, the manufacturer and those involved in the design, manufacturing, and sale of the product may also be found liable for negligence relating to the design or manufacture of the product, or any lack of warning provided.
Product Liability in Children's Products
There are many ways in which a child's product can be placed into one of the above categories, deeming them legally defective. It is important, as a parent, to be cognizant of the following products, especially, which can pose a danger to children:
Children's furniture, including the aforementioned baby walker;
Children's toys, including, especially inflatable and plush toys, as well as toys made with toxic or hazardous materials, and those including small pieces; and
Playground equipment.
Injuries from defective children's products is just as extensive as the potential defects, and include the following:
Broken bones;
Brain and spinal cord injuries;
Organ damage;
Choking and other asphyxiation injuries; and
Becoming entangled in a product, such as playground equipment.
Seek Legal Advice
If your child suffered an injury at the hands of a baby product, contact an experienced personal injury attorney as soon as possible. The attorneys at the law firm of Pita Weber Del Prado have experience in all personal injury matters, including injuries to children caused by baby products. We will use our knowledge to determine whether the injury can be attributable to the product, and work to determine the best course of action to get you the compensation you deserve. Contact our Miami office today for an initial consultation.
Resources:
sciencealert.com/common-baby-walker-toy-harmful-injury-experts-warn