Resolving Insurance Coverage Disputes: How To Get The Compensation You Need To Recover From Personal Injuries In Miami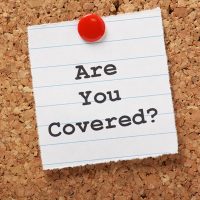 Insurance coverage is designed to protect you against financial losses in case of unexpected events. When personal injuries happen, policies you or the at-fault party have in place can help cover your losses. However, disputes over coverage and payout amounts are unfortunately common. Our Miami insurance dispute lawyer recommends five steps for getting the maximum amount you need to recover.
Five Steps To Successfully Resolve Insurance Claim Disputes
Personal injuries in Miami can happen due to car crashes, slips and falls, recreational accidents, or other causes. Insurance policies you or others involved have in place can help to cover property damages, medical care, lost wages, and other expenses you incur as a result. However, disputes over policies and payout amounts are to be expected. The following five steps can help in successfully resolving your claim: 
Thoroughly review your rights regarding insurance coverage.
Be aware of your legal rights regarding coverage. Request copies of all insurance documents and carefully read through the terms. Pay close attention to policy limits and exemptions, which could impact your rights in filing a claim.
Gather important evidence in your case.
Make sure an accident report is filed any time personal injuries happen, obtain copies of these reports, and get contact information for any witnesses at the scene. Get medical attention, keep thorough records regarding testing, treatment, and aftercare, obtain a statement from your doctor detailing your prognosis for recovery, and keep records regarding lost income and potential future losses in earnings.
Be clear in communicating with your insurer.
You will need to be assertive if you want to avoid paying out-of-pocket for personal injuries. As individual representatives have only limited power in resolving your case, the Insurance Information Institute (III) advises getting contact information for claims department heads and consumer complaint lines. Put all communications in writing and keep copies of any response you receive.
Refuse to settle for less than you deserve.
You have only one chance to get compensation for personal injuries in Miami. Refuse to be intimidated by insurers or feel pressured to accept less than the total amount you need to recover. If a settlement fails to cover your costs, you may be entitled under the Florida Statutes to file a lawsuit against those involved.
Get legal help.
This should be one of your first steps. Our Miami personal injury lawyers can identify those at fault, gather evidence to support your claim, negotiate with insurers on your behalf, and take your case to court if needed. Concerned about the costs? Legal expenses are generally included as part of any settlements or legal judgments.
Contact Our Miami Insurance Dispute Lawyer
At Pita Weber Del Prado, we have extensive experience dealing with insurers and can help you get the maximum amount you need to recover. To request a consultation, call 305-670-2889 or contact our Miami insurance dispute online today.
Sources:
iii.org/article/what-should-i-do-if-i-am-having-trouble-settling-my-claim
leg.state.fl.us/statutes/index.cfm?App_mode=Display_Statute&Search_String=&URL=0700-0799/0768/0768PARTIContentsIndex.html