Acting As Your Own Patient Advocate Helps Reduce The Risk Of Medical Malpractice In Miami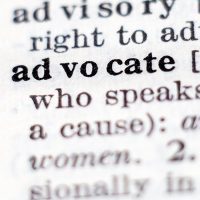 Doctors' offices are busy places and appointments are generally brief. Unfortunately, this can lead doctors to make procedural errors and miss obvious symptoms. Having someone attend visits with you can help prevent this but is not always practical. However, to prevent medical malpractice in Miami, there are steps you can take to act as your own patient safety advocate.
Patient Safety Advocates Can Help Prevent Medical Malpractice 
A patient safety advocate acts as a liaison between you and an increasingly complex health care system. They review all the details surrounding your case, aid in communicating with doctors and others involved in your care, ensure you are receiving the type and quality of medical services you need, and call attention to potential issues before they become major problems.
Having a patient safety advocate can help prevent medical malpractice. This is a serious issue that has potentially life-threatening impacts. According to Medscape, more than 50 percent of medical providers faced malpractice claims in 2021. These claims can often be traced to common medical mistakes and errors, which include:
Failure to get a complete medical history from the patient;
Failure to thoroughly review their chart before visits;
Miscommunications between medical providers, such as doctors and specialists:
Misdiagnosis of symptoms;
Failure to order the appropriate tests;
Mistakes in reading or mixing up test results between patients;
Failure to provide proper screening prior to prescribing medications;
Failure to follow standard sanitary practices.
How To Act As Your Own Patient Safety Advocate
In some hospitals or clinics, patient safety advocates are assigned, generally in the most serious cases and when patients have special needs. Unfortunately, despite the benefits of having someone acting as an ally on your side, you may not ever get assigned one.
The good news is that you can act as your own patient safety advocate, whether attending doctor visits, going in for testing, or undergoing procedures at local hospitals. It is relatively simple and involves taking the following actions:
Keep copies of all medical records;
Make sure your doctor has a complete and updated copy of your medical and family health history;
Jot down notes about your condition and/or symptoms to refer to during visits;
Ask the doctor to repeat or provide a printout if you are unclear on their instructions;
If they downplay your symptoms, get a second opinion;
Ask for results for any testing you undergo;
Inform your providers of all medications you take and any specialists you visit;
Before going to the hospital or any outpatient facilities, check their ratings at HealthSafetyGrade.org first.
Reach Out To Our Miami Medical Malpractice Lawyers 
If you suffer adverse effects due to a mistake or error on the part of your medical providers, reach out to Pita Weber Del Prado. We can advise you on your rights in filing a medical malpractice claim. Give us a call at 305-670-2889 or contact our Miami medical malpractice lawyers online to request a consultation.